This morning we went for a short fishing session to one of the streams we fish.
The main goal was to check if the chubs would be present and willing to take flies.
Before fishing we went for the obligatory stop at the Bakers for coffee and bread.
With the football mania going on the Bakery had a lottery going on, main prize a football in the German colours.
I actually won something, one Kaiser roll.
When we came at our fishing location I offered the Kaiser roll to the stream, just to see if any chub where around.
Oddly nobody was picking up the bread from the surface, not a good omen.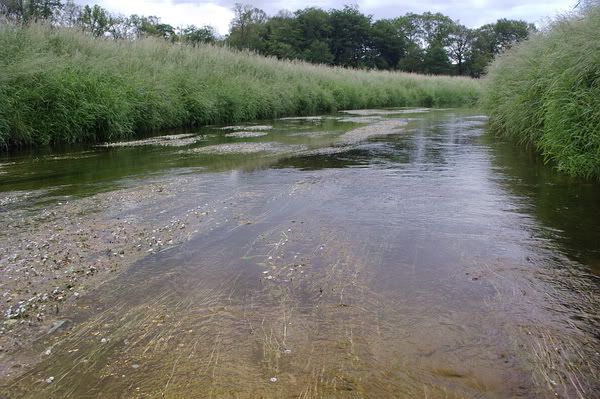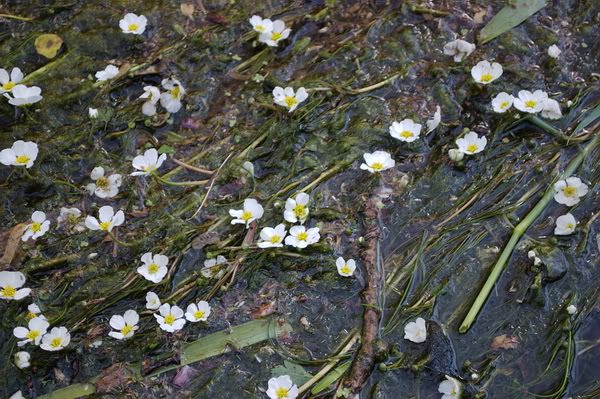 Crow foot.

The stream was full of water crow foot, a beautifull sight to see.
My buddy spotted some rising fish among the crow foot and tried to nail them with the dry fly.
I started nymphing a riffle that was bordered by the crow foot which surely would hold fish.
After a few fruitless casts the nymph was intercepted, to my surprise by a brown trout which was very rare at that location.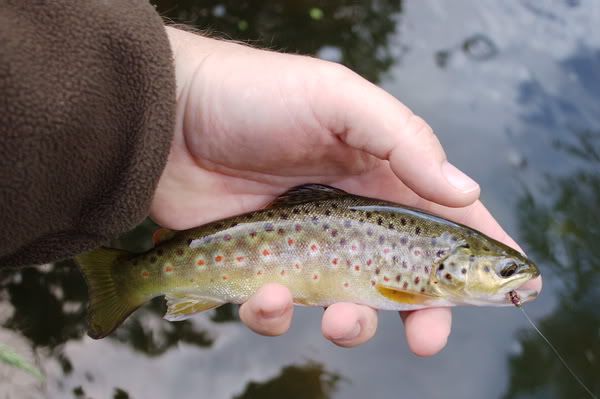 Brown trout

The spot I fished yielded only one fish but this meant the day was saved and I could now spend time finding out
where all those chub where gone.
I walked quite a distance along the stream and was pleasantly surprised to see several storks circeling high above
me in the sky.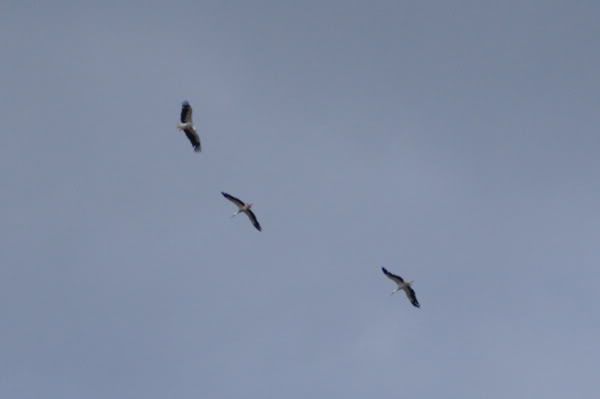 Storks

After a long walk I saw fish, maybe fifteen of them of a species I could not indentify exactly.
Due to the high banks the fish also spotted me and they all ran off.
In hindsight those fish where either large chubs or barbels.
When I spotted some smaller fish I made my way down the banks and entered the water.
Once I was standing in the stream the fish had all but gone, plan failed.
I headed back to the place I started fishing, along the way lots of mayflies where flying along the river bank - not on the water.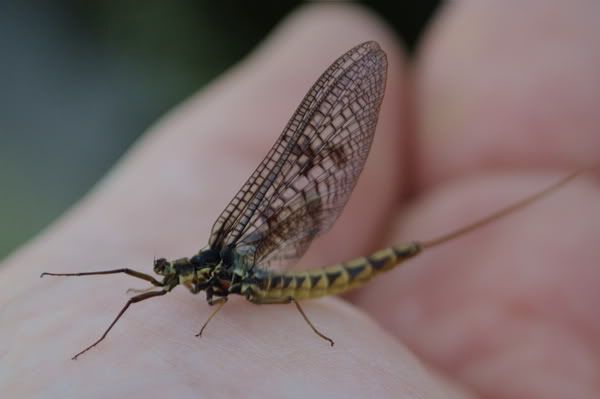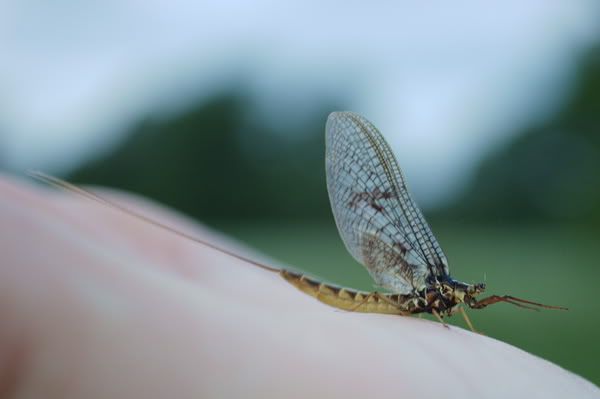 Mayfly

At the first location I tossed dry flies at the rising fish but I only caught one mini size Dace.
There where plenty of chubs swimming in the clear water, mostly small but also some sizable fish amongst them.
The odd thing was that they just would not take nymphs or dry flies, only the small stuff fed on the surface.
We ended the fishing session early in the afternoon, maybe we will hit a different spot next time to get more fish.