I went fishing again on this wet Sunday morning.
This time I crawled trough the woodwork to get to
the good spots on a small feeder stream.
I almost went for a swim due to the silt from last weeks
flooding but managed to keep my balance.

Plenty of rainbow trout where present to intercept
streamers and nymphs.
I could conclude the morning with 6 rainbow trout, missed
a few fish also.
The brown trout stayed put allthough I am sure they are out
there.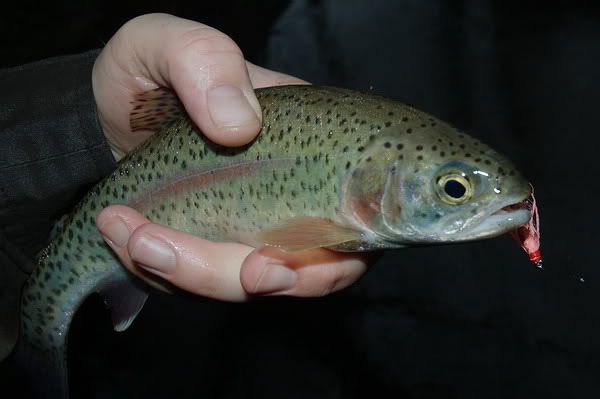 Trout on the "flammen" streamer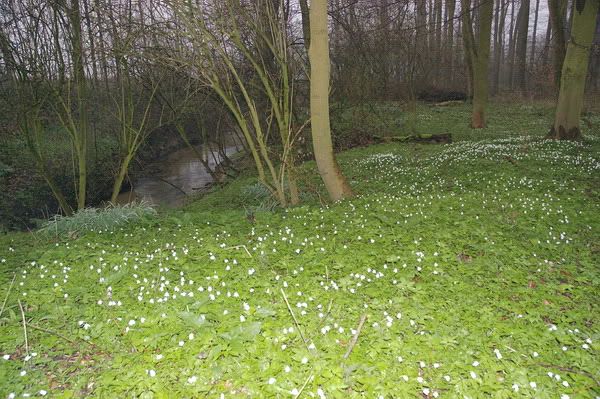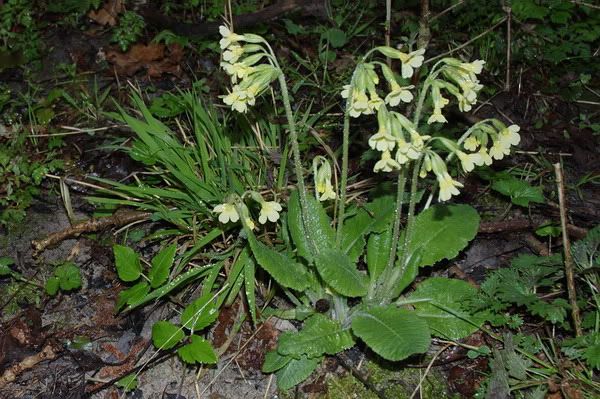 Spring flowers like windflower and cowslip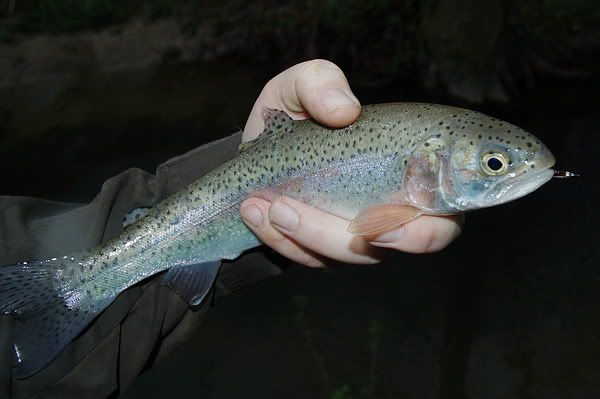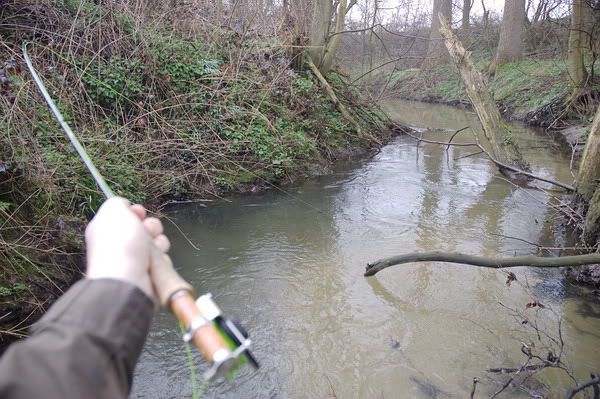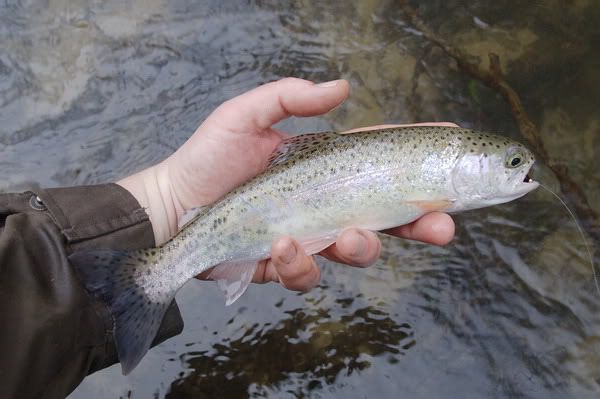 More fish.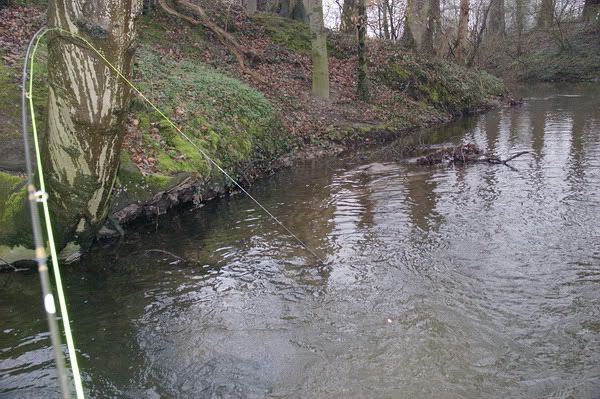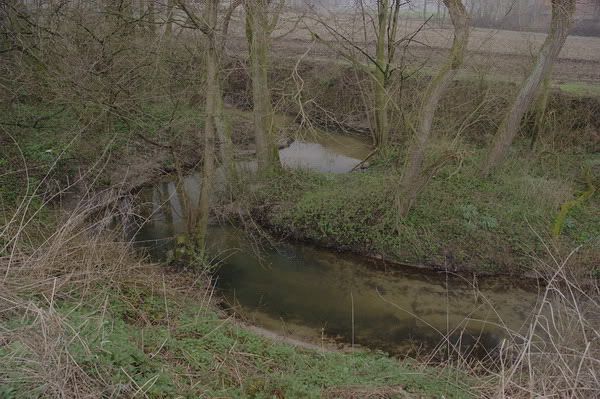 A good day to be outside.