With a weather forecast boasting temps of 73F I just
had to skip work today.
I took the train into Germany and checked out the river
to see if anything was going on.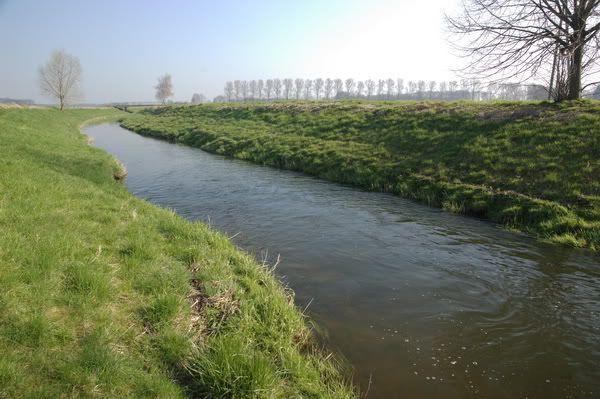 The river bathing in sunlight.

I started fishing at the lower section of the river.
It was a place in the open landscape and had been never good
to me but I just had to check it out.
No fish action was to be seen so I left the open fields and
headed for the first small village where the stream ran though
a small parklike landscape.



Tools.

Streamerfishing yielded no trout, if the local club had stocked them it would surely have resulted in some following fish.
Off course the bright sunshine and the absence of leaf cover was not
beneficial for fishing.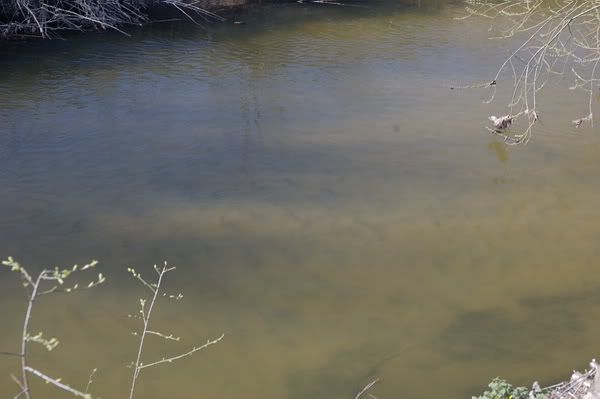 Shiners on the run.

It had been a week or two since my last visit to the river but the warmer weather had
triggered some fish species into action.
The schools of shiners had come out of their hibernation and where roaming the stream.
I tied on a nymph and behold one of the fish grabbed it, my first Dace of the season was a fact.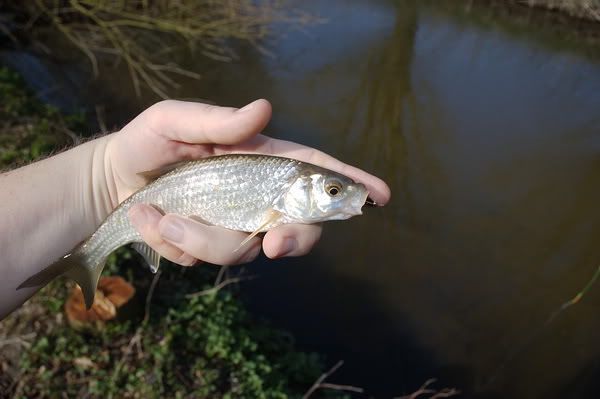 Dace.

Off course I had still had to expect my favourite deep pools with a streamer to check if trout where
there but the only result was that the fly was chased by a tiny yellow perch.
The trout where either absent or in hiding.



Clear water.



Roach in the surface.

One of my German friends was also in town drowing worms and as I walked towards him I noticed
large Roach in the surface at a slow flowing part of the river.
To my surprise even a quite large goldfish passed by, weird to see such fish in a more or less natural stream.
When talking to my friends from the dark side I learned that a recent catch at the part we visited was a 52cm brook trout.
So there still where fish left over from last years stock.
I continued sight casting to the schools of shiners and managed yet another Dace on the nymph.



Dace nr. 2

In the afternoon I called it quits, at this section there would be no trout for me.
When I backtracked I noticed the large schools of Dace and was surprised that a few fish
where feeding on the surface.
I had not expected to see rising fish so my flybox only boasted a foam beetle.
I tried the pattern on the Dace but they would not fall for it.
My target fish species would not cooperate today but it was good to see the schools
of shiners back in the river, season has started for real.

At work we got notice that next friday would be a day off for everybody.
I used that opportunity to book some tickets for a real trout stream so if the weather stays like this
I might get the first brown- and brook trout for this season.