Last week I was on another extended fly fishing trip to Germany.
The destination this time was the North-eastern part of the Harz mountain region
In former Eastern Germany.
Since my driver had not installed a navigation system in his car we had to find our
Route the old way and thus as usual we missed the proper highway exit.
Instead of heading east we suddenly went south the mishap was corrected quickly and we
Arrived at our final destinations just 15 minutes later than planned.



Our residence during the trip.

A few members of our Dutch fly-fishing club had enrolled in the local German club and had been
travelled there a week earlier.
They where waiting for us and gave us the latest details about the fishing situation.
After collecting the fishing permits we hauled our gear into the hotel and made plans for fishing the afternoon.
We drove into the valley and picked out a place to fish.
I could see fish picking of Mayflies in midair but decided it was best to fish with the nymph
during the bright conditions in the middle of the day.
Pretty soon I landed the first small Brown trout, beautifully coloured wild fish.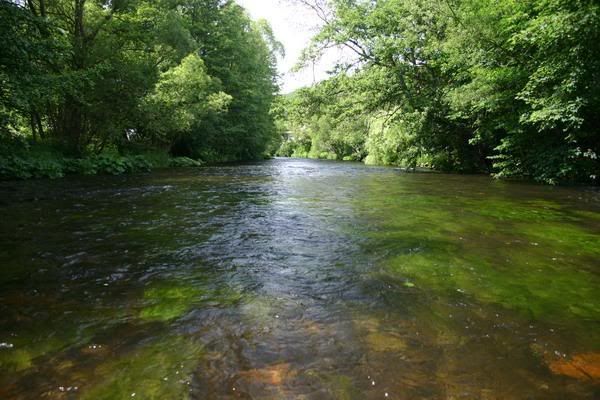 The river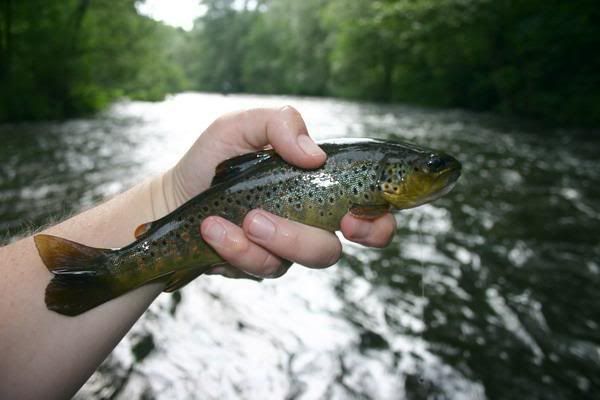 Brown trout

After a couple of hours of wading and catching fish we felt the need to take a break and get something to eat.
We had already decided that the best time to have dinner would be in the late afternoon, even the fish took a break then.
Getting food early meant we would have time to fish through the evening without wasting time in a restaurant
during the best fishing time of the day.
After dinner we picked out a spot where the river was broad and slow flowing.
When there would be a massive hatch it would be best fished at that place.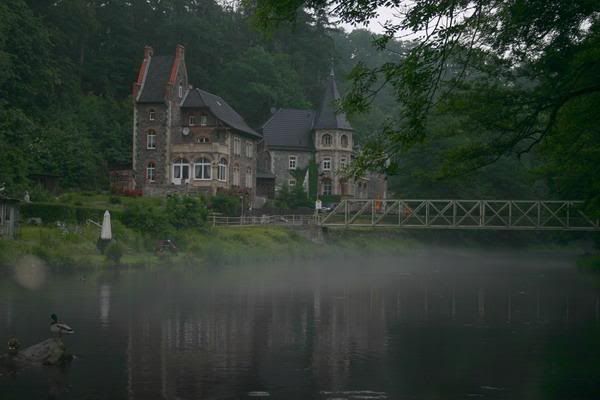 In the evening.

In the beginning surface activity was very low so I continued fishing with the pheasant tail which worked as usual.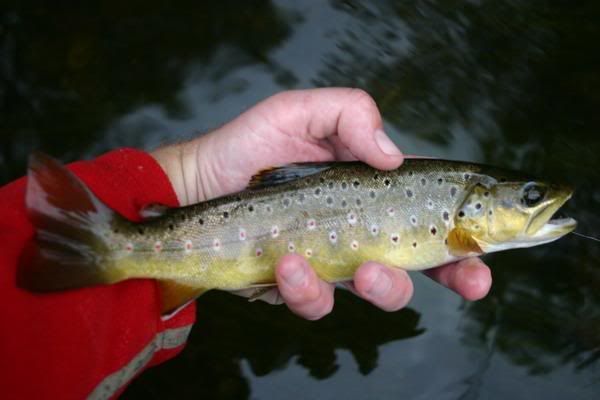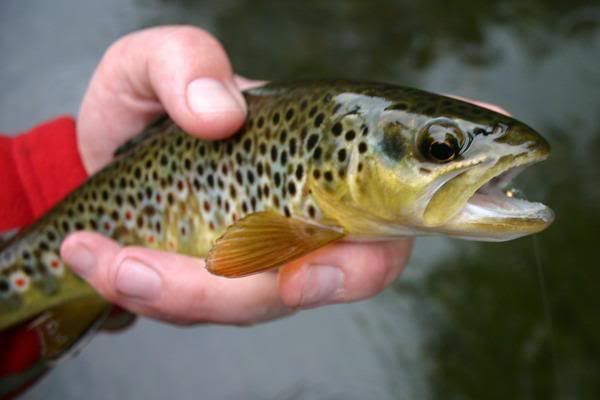 Trout.

Unfortunately later in the evening it began to rain, the fish where still rising though.
We had the idle hope that the rains would subside but it the raindrops became larger and more frequent.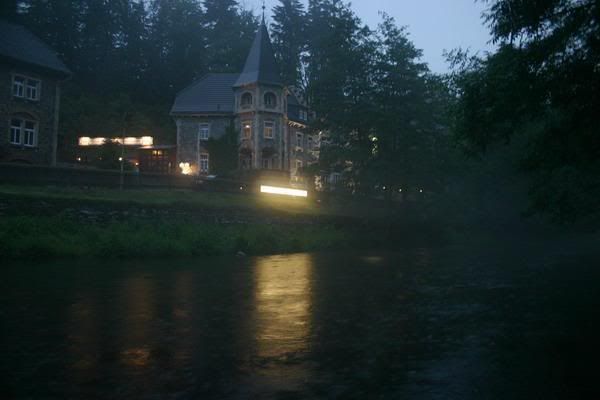 Lots of water, also in the air.

When the sound of thunder came nearer it was time to leave the water quickly.
The first day was a full success.