I was told by a friend that the fish where finally
active in the rivers again so I headed to one of the
places I fish in Germany.
Hordes of Roach moved through the clear water and made
a perfect target for nymph fishing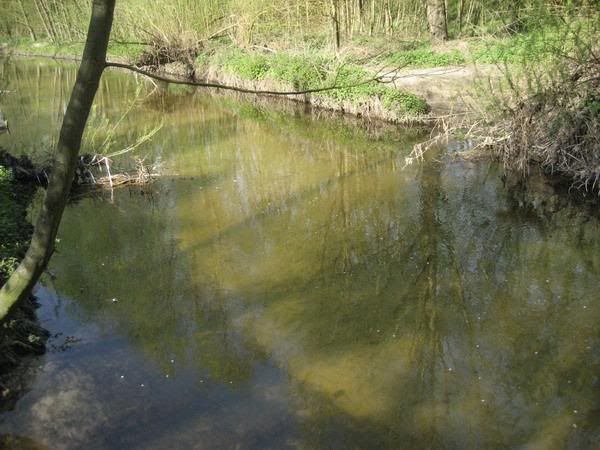 Clear water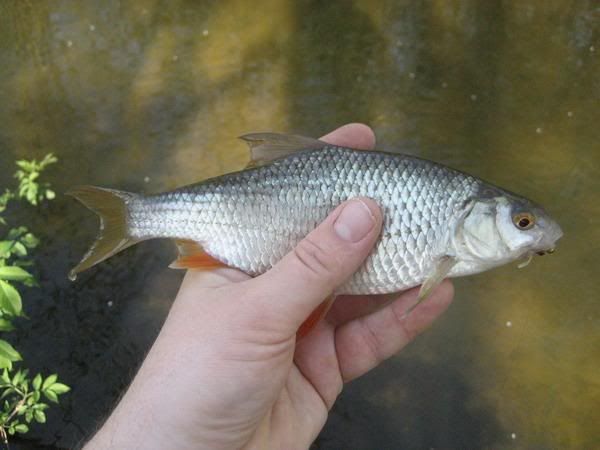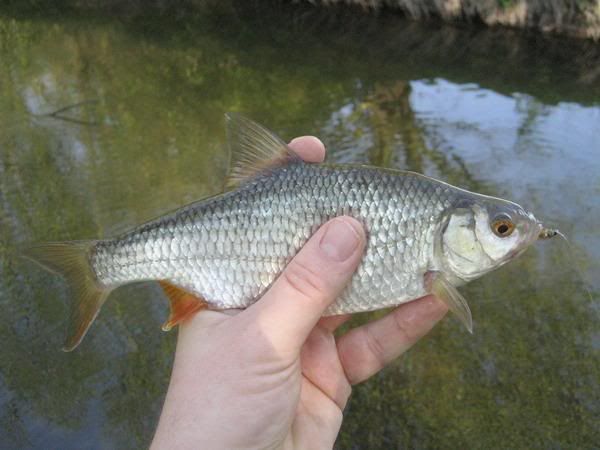 Nice Roach

I talked for a while with a guy who was walking his dog, he was member of the local club and
told me that he had spotted trout.
It would be great to catch a trout for a change so I followed his directions and came to a deeper pool.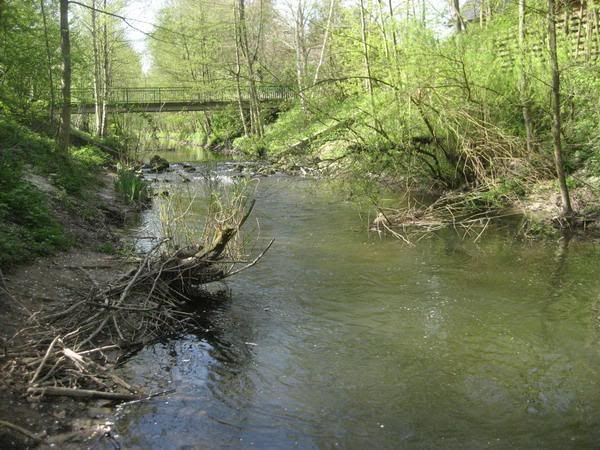 The pool.

I could determin one rising fish and one that went after my small Polar Magnus streamer.
The small one finally nailed the fly and trout 1 of the day was a fact, it was a little Rainbow.



Rainbow trout.

I had to call one of German fishing buddies and was told that he was in the process of stocking
rainbow trout in another river.
He asked me to help him and of course I said yes.
We collected a load of regular size Rainbows and a couple of monstersize ones and headed off to
various locations at the other river to stock the fish.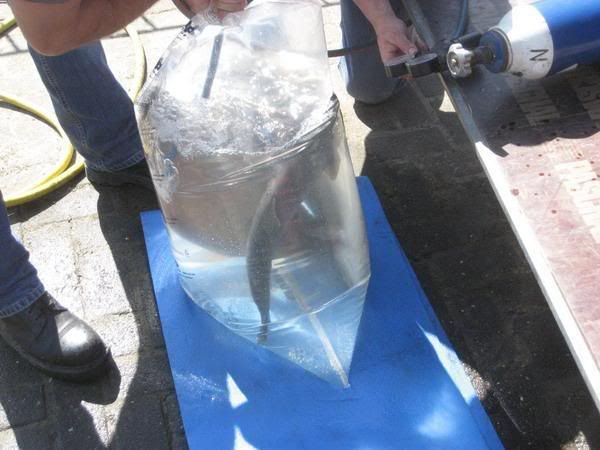 A plastic bag, water, oxygen and a large trout.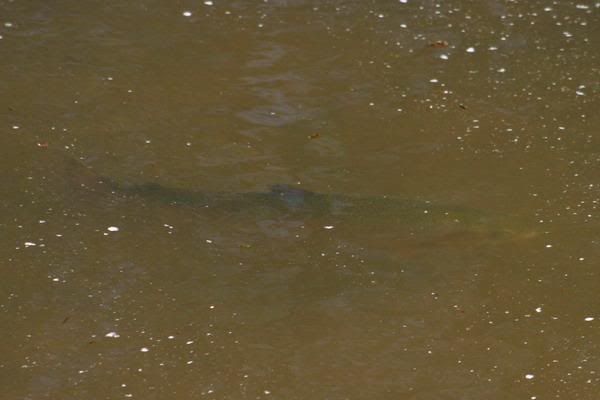 Trout released and already positioned in the river.

Since we where at river nr. 2 we could just as well try to get some fish well below the are we had just stocked.
A hatchery on one of the feeder streams had a little mishap with a rusted grid on their rearing pond meaning
loads of smaller sized browns had entered the main stream.
A week before I had caught a rainbow and missed a brown so now I had a rematch.
Eventually I located a brown trout but I missed the fish three times before all went quit.
When a fish rose upstream from me I tried again but only got a small perch on the fly.
I had more succses further downstream when I hooked one of the Rainbows that where stocked the year before.
The fish gave a pretty good fight.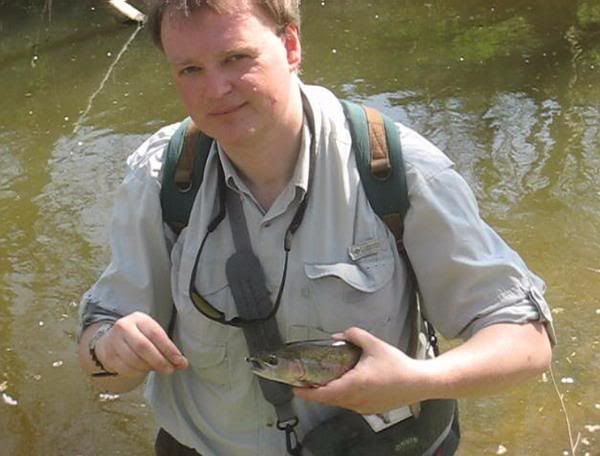 Rainbow trout

Since activity at river was so high we went back in search for more trout.
On a very unlikely spot I hooked into something big.
At first I thought I had hooked a Walleye but to my big suprise it was a brook trout, my first in this river.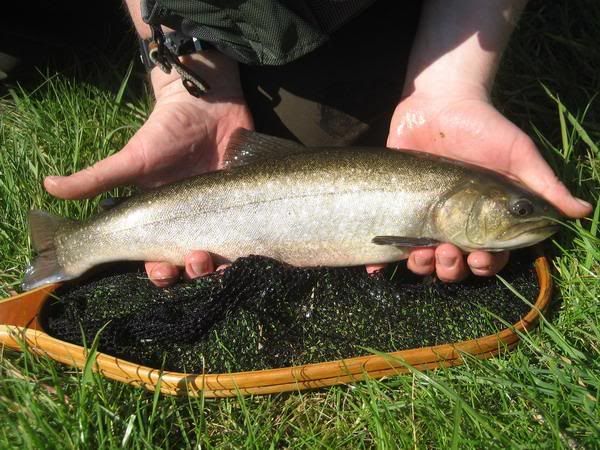 Brook trout.

The brook trout put up quite a fight before I could land and release it. It was a fine well built fish.
My day was really made now, I had caught all three trout species available down here in a single day.
I fished untill evening but got no more fish.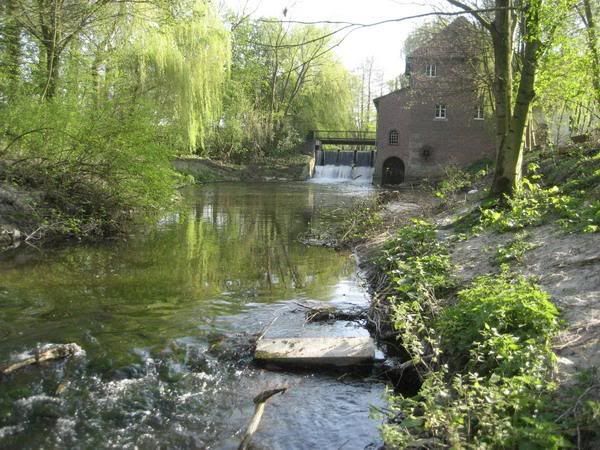 One of the good spots

This day was the best of the season so far.
It was so hot today it reminded me of Summer, I would not be suprised I would see mayfly one of these days,
It was nice to see that the river was finally alive again.