I had hoped that today's weather would be a bit friendlier than yesterdays
but oh boy was I wrong.
With those low temperatures and drizzle I just could not get in the spring spirit.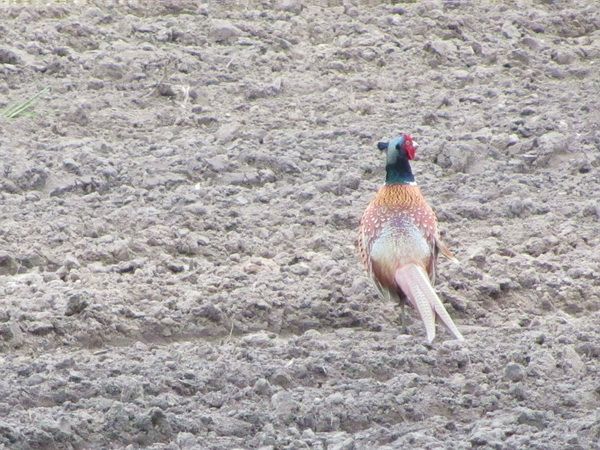 Still I could notice a rising fish in the stream so I immediately launched a fly towards the fish
Which did not led to the desired effect.
The spot I was fishing did not look that lively so I moved on to the next.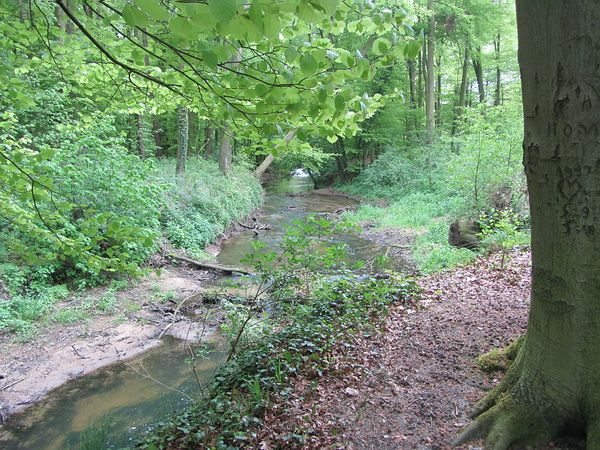 Spot nr. 2 actually boasted a brown trout.
The trout had picked a strategic position behind some tree roots.
To get a fly there would be very difficult especially with such a low water level like we had today.
Before I even launched the fly the trout spotted me and ran off, a wise decision.

The next spot was at a location where I had not fished in ages.
I just tried my luck by tossing a nymph in a deeper section of the stream between to deadfalls.
Well, there where fish as I suspected, the rate in which my tippet ran off however showed me
That I was into something larger than I had bargained for.
I set the hook and a very big trout shot into the air, the fish broke the tippet- bummer.

At the next spot where last week a decent trout was rising it stayed quiet.
The big trout had gone, the toddler was present and off course he took my nymph.
The small trout managed to throw the nymph and so it looked like I might be in for a tough day.

To boost moral I had to visit the "always fish" honey hole even though it had not been that
swell the last time I fished there.
I could see the roach but they where strangely hugging the bank.
When I heard racket in the water upstream I instantly thought "trout".
It did not take long before I had one on and by the way it thought it was clear to me
That I had caught one of the pretty rare brook trout.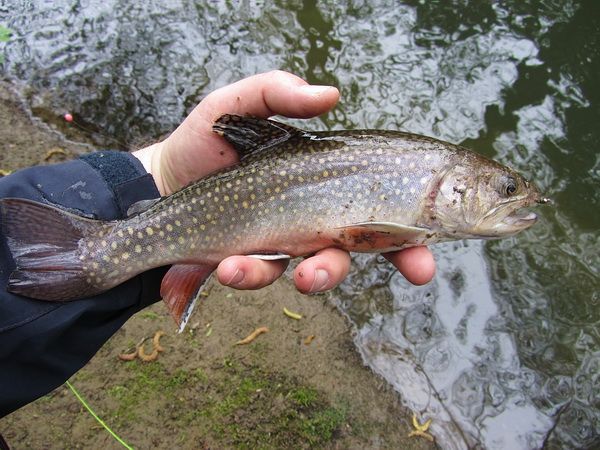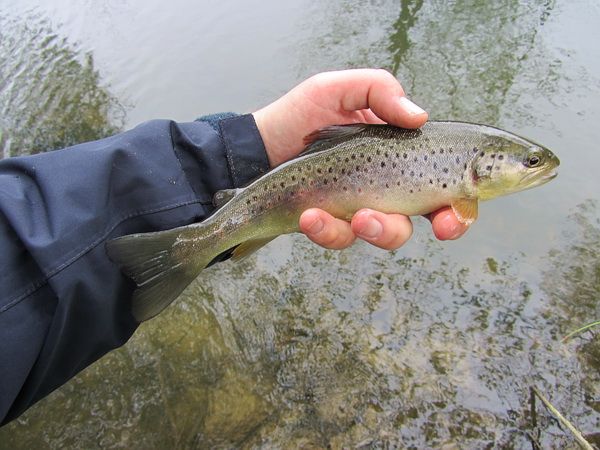 Besides the brook trout I could land two brown trout and even a little perch and roach where interested
In the nymphs I fished.
I was happy that the last spot had produced fish.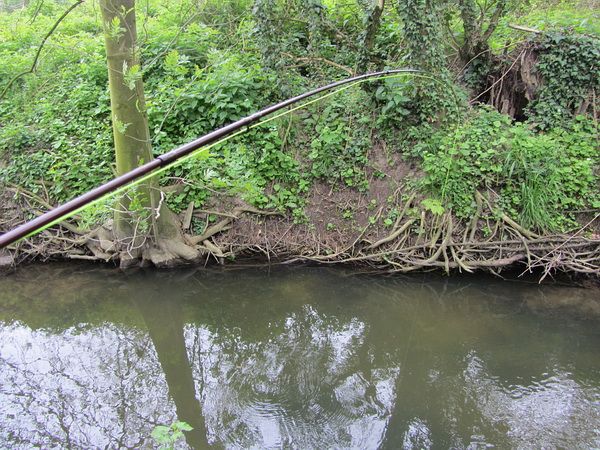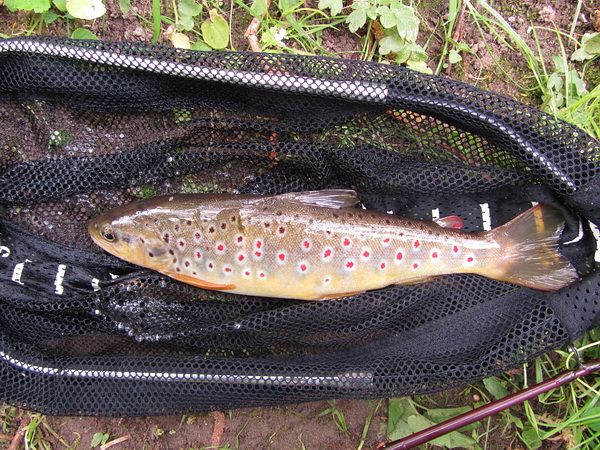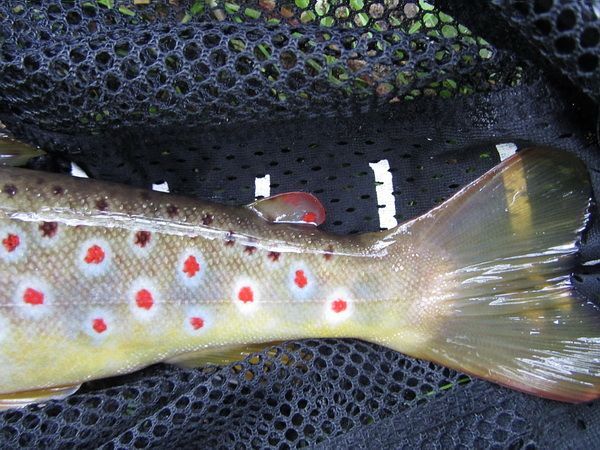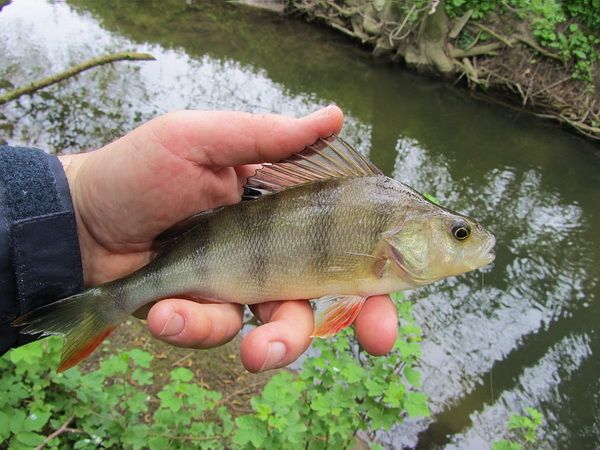 On the way back home I stopped at a carp hideout and as expected the carp where moving
Up and down in a shallow pool accompanied by a few bream.
I tried to catch them but they had already noticed me and where not in feeding mode.
One of these days I will get one of these carp….
So despite the lousy weather this day turned out pretty good.