Last saturday the weather was not so pleasant for fishing so I tied
some nymphs and lures instead.
On sunday the weather was decent so I decided to field test the new
flies.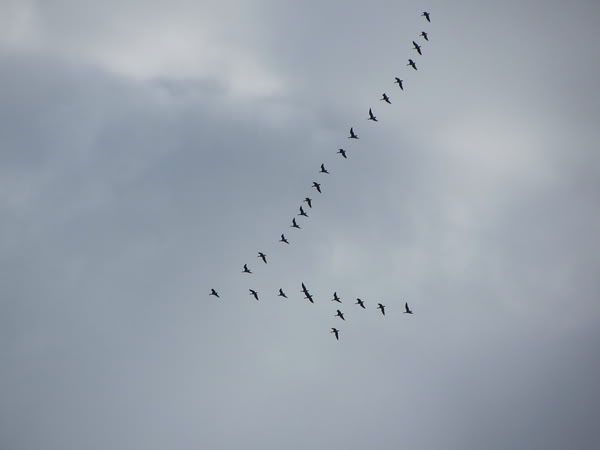 They went north...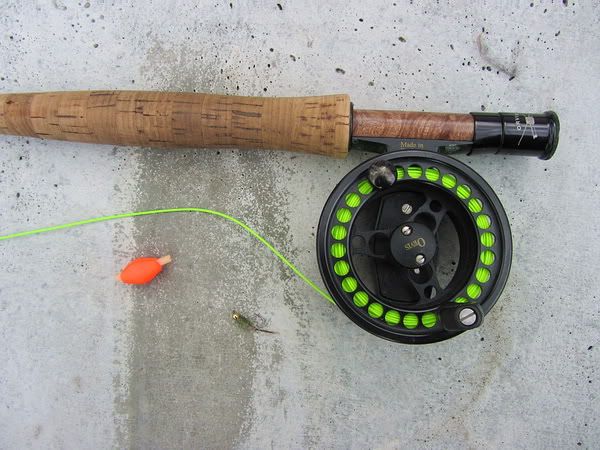 The setup.

Besides the pheasant tails I had tied some brassies and fitted them with a tungsten gold bead hoping they would do the trick.
I scouted the stream for suitable test objects but the stream looked empty.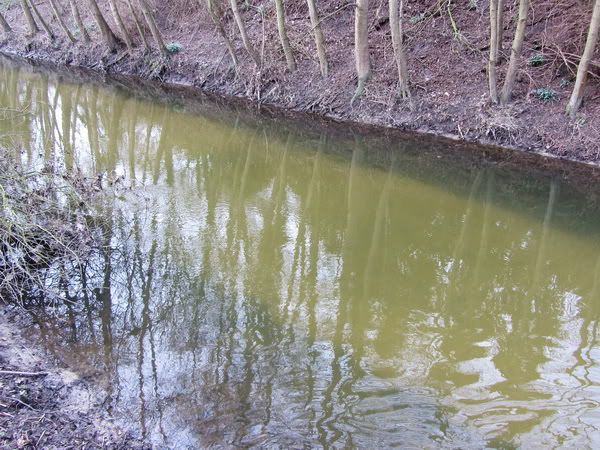 Clear water.

After a while I found some fish but to get near to them was quite difficult.
I managed a few drifts and caught the first small dace of the season.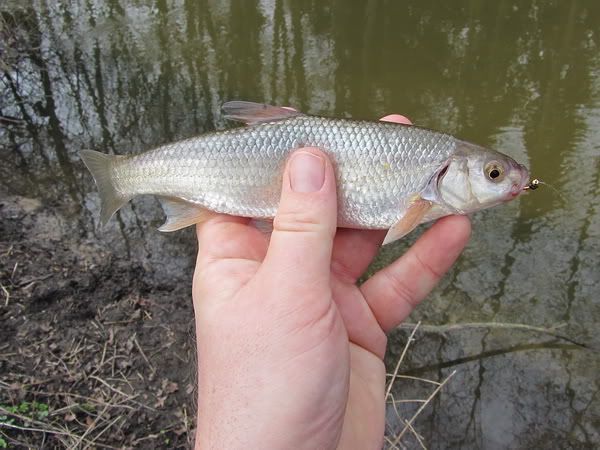 Dace

I wondered where all the roach had gone - none to be seen.
As I came near the watermill in the village I noticed that the roach where
present.
It looked however like something was chasing them so I figured that somebody might have stocked trout for the opening of the season
next week.
Since I could not clearly make out what moving in the water it might also
have been a perch so I tied on a small lure to see what was in the pool.
One small perch had a go at the fly but that was it.



Favorite roach spot.

It was time to switch to the nymphing setup again and vist the good spots
where more roach could be found.
At one spot where a tree had fallen in the water I could spot dozens of roach between the submergded branches.
It was an unfishable spot though as the nymph would get tangled in seconds in the debris.

Further upstream I managed to catch a couple of roach and I am happy to day that the fish are increasing in size.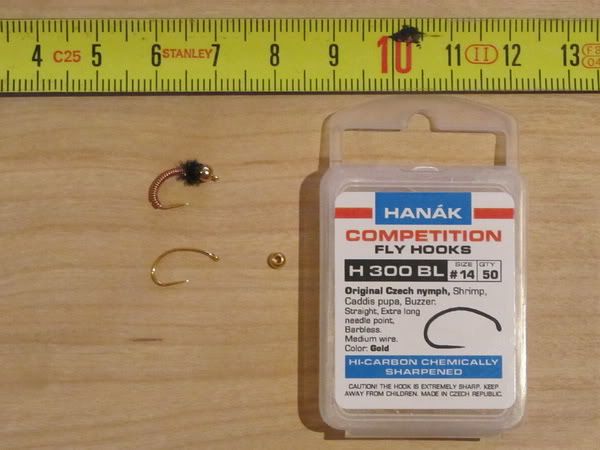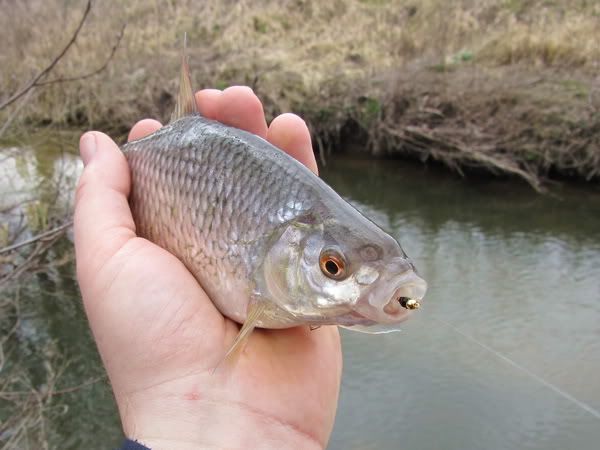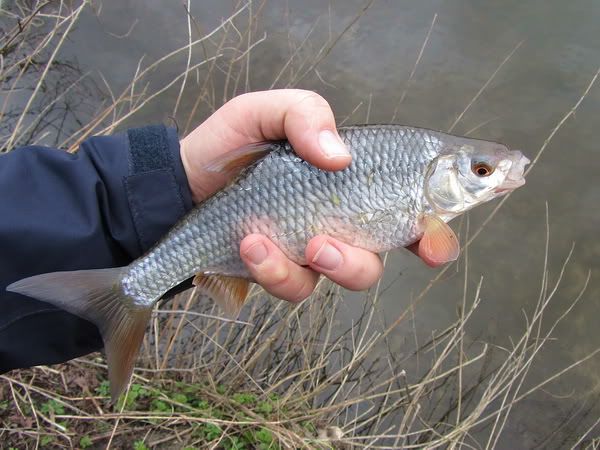 Roach

I had a little talk with one of the villagers who mentioned that he had seen quite a few cormorants this winter.
We have to see what effect they have had on the fish population.
It is still early season though so I suspect that the big schools of roach and dace will pop up when the countryside is green again.