The morning session took place at a small stream up in the mountains.
In the afternoon we would hit the main river again.
At the river the water level had gone down quite a bit since the rainfall
on Monday.
The sun came out in full force, luckily some clouds and a light breeze
made it tolerable to be outside.

We would visit the same section of the river as we had done the
previous day.
As expected the fish where still present in large numbers.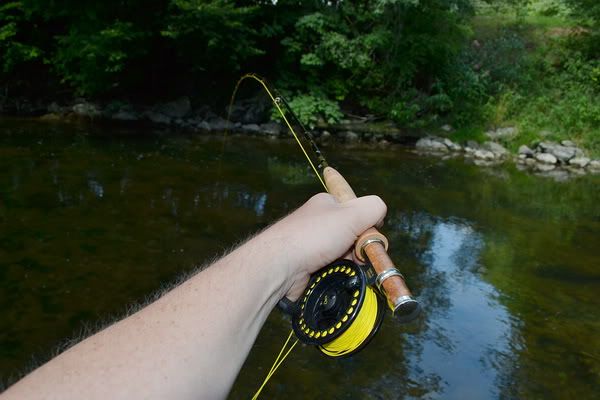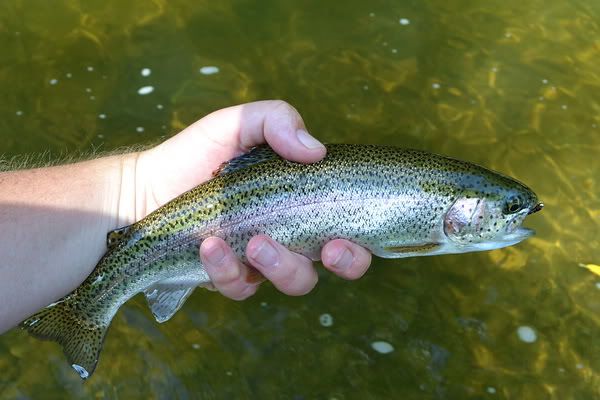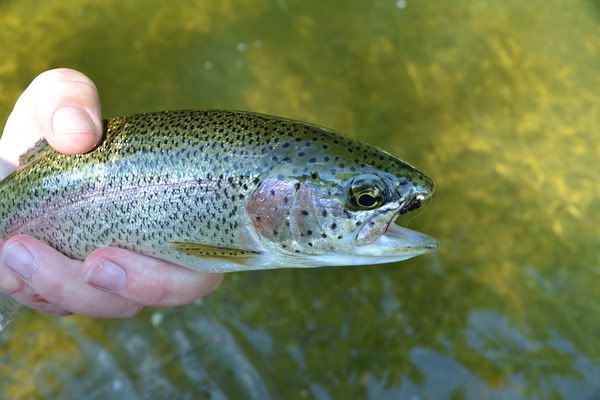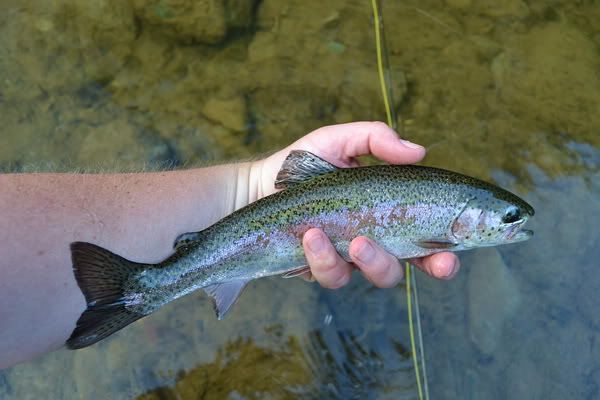 After a while I did get the feeling that it was all too easy so I decided to explore
the river further downstream.
The goal was to eventually get to the spot where the Tenkara boys had fished before.

Oddly on my way to that spot I hardly ran into any fish.
With fish so concentrated in one spot you could not get rid of the thought that fish
had been recently stocked.
When I came near the deeper pools where I wanted to fish I noticed that somebody
was already fishing there.

I stayed upstream from the fisherman until I saw that he took a break on the riverbank.
I walked over and talked fish for a while.
This person was a regular visitor to this river so it was interesting to hear what he
Had to say about the fishing conditions.
I had the luck that he was planning to move to another spot so I could go ahead
With my plans to fish that nice pool there.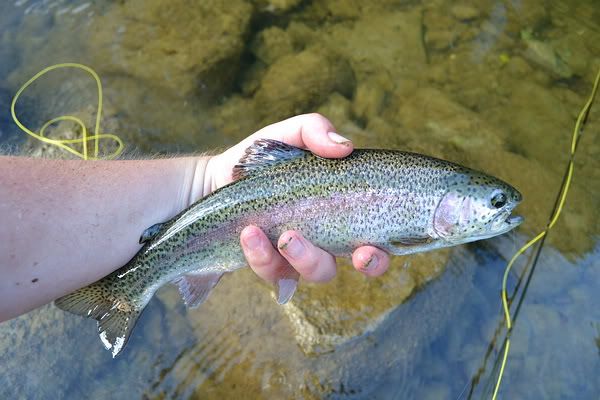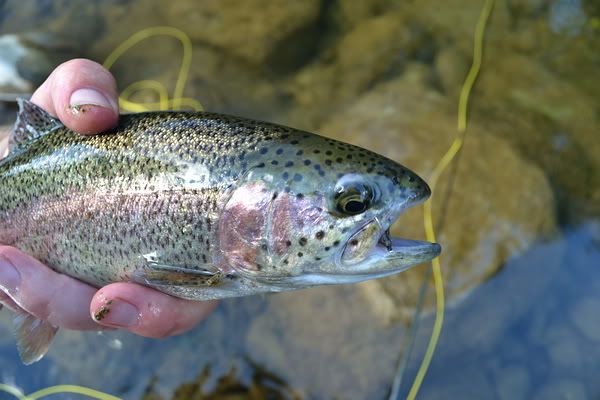 The fish where very active in the surface feeding so I picked a very small CDC sedge
pattern and tried my luck.
The pattern I had was just the ticket as I managed to catch some nice rainbow trout.
The fun did not last that long as the deep pools also doubled as a bathing spot for
The local kids.
Before I knew it they where swimming in the spots where moments ago dozens of
Trout had risen.
That was the drawback of fishing this river during the summer, holiday time and
low water….

So back upstream was the only way to go.
When I arrived at the pool where I started the day I noticed that loads of sedges
where on the water.
Oddly they where not bothered by the trout at all.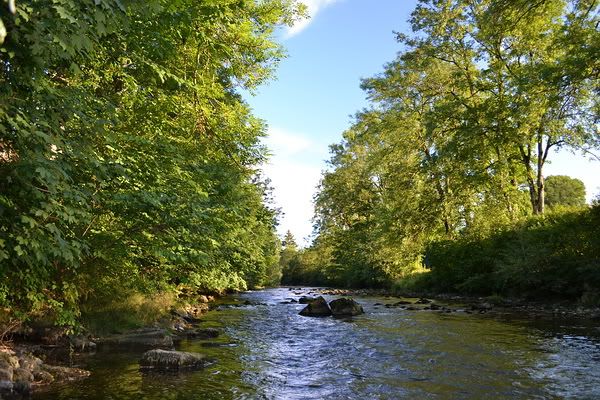 I could still catch fish on nymphs, action was kind of slow though.
When the sun finally went down surface activity increased and fish began to feed
aggressively on top.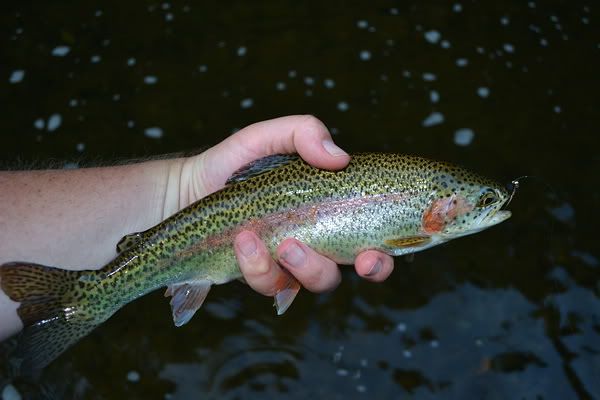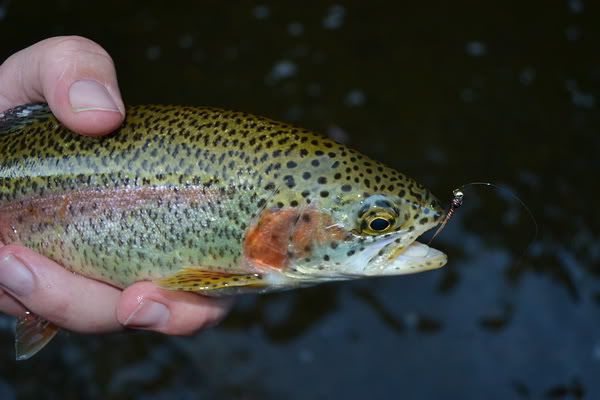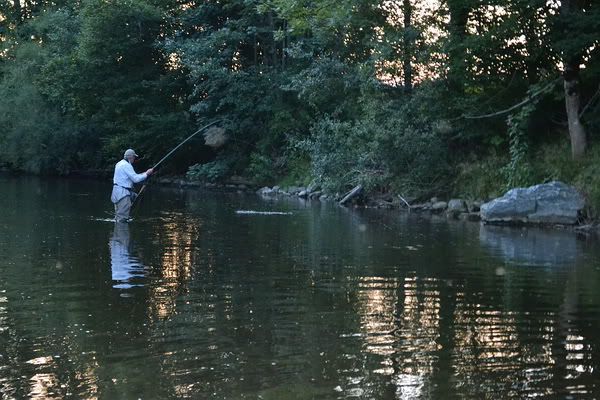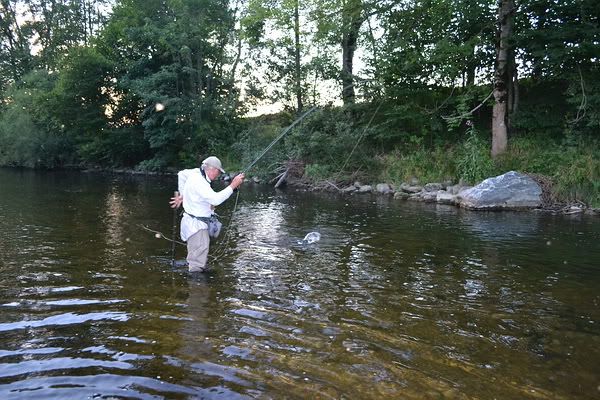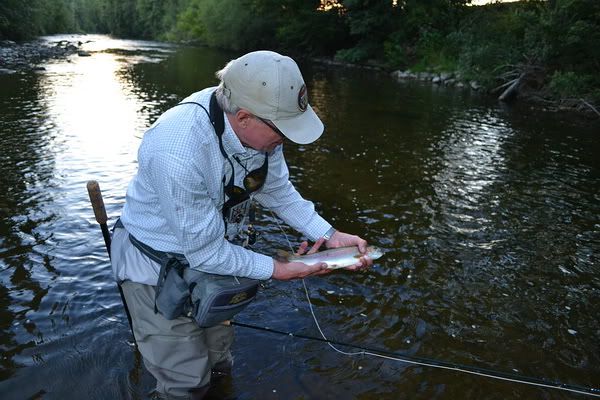 Like the previous days we fished until it was so dark that we could not track our own flies.
The fish however still feeding well into the dark.