After the tropical fishing in Florida I went to my usual fishing haunts in Germany to get used to the local climate again.

In the morning hours we visited one of the smaller streams first.
All I could manage was the smallest yellow perch that ever dared to attack a streamer.
My buddy Joop did a whole lot better by catching a nice rainbow trout.
Fishing was not that good in our little stream but at least we enjoyed the colourful foliage of fall.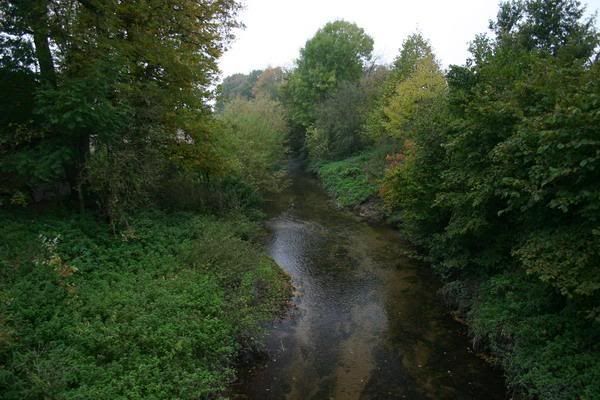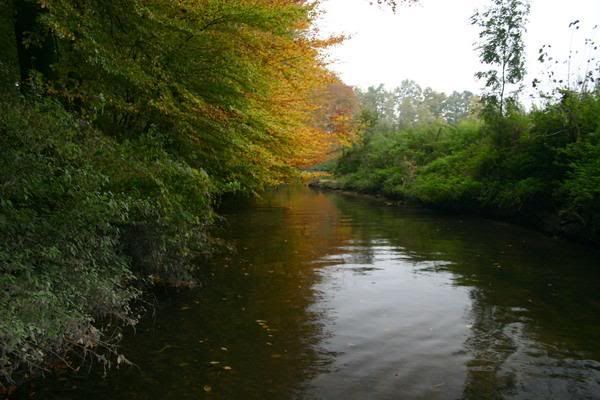 In the morning hours.

In the afternoon we would visit another water where we would try to catch pike.
The early morning hours where dull and gray but later the sun appeared and the wind picked up.
When we arrived at the next water it was already later in the day and the first clouds appeared.
We where now fishing a river on a windy plane, the water looked pretty dead as we fished the first the section.
Finally I noticed a swirl in the surface indicating a hunting fish so I quickly placed my streamer near the disturbance.
In no time the streamer was intercepted by a yellow perch.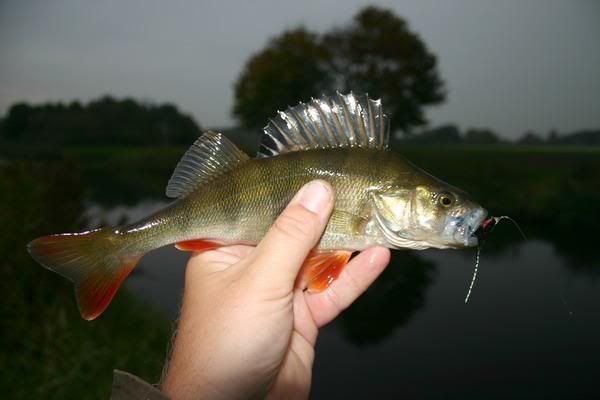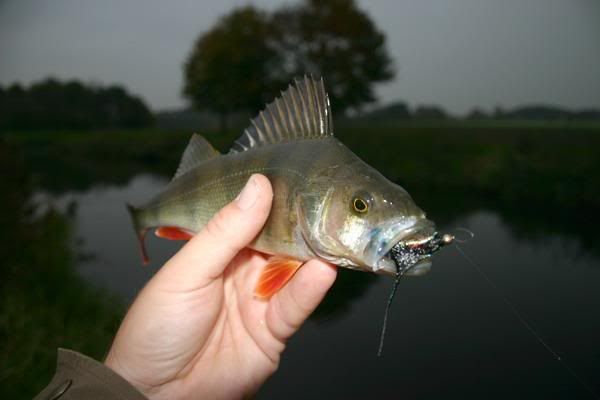 Yellow perch.

A while later I got another hit on the fly.
Joop had walked over a bridge to the other side of the river and asked me what kind of bite it was.
I replied that it was most likely of a pike.
It only took a few casts before I had another strike and this time the fish was on.
The pike was not a monster but it did put up a pretty good fight.
When I had the fish I tried to grab it but it slipped out of my hand and off it went.
Too stupid I left my landing net in the car.
So I tried to catch another pike and it did not take long before yet another fish attacked the streamer, it was no pike though but a quit sizeable yellow perch.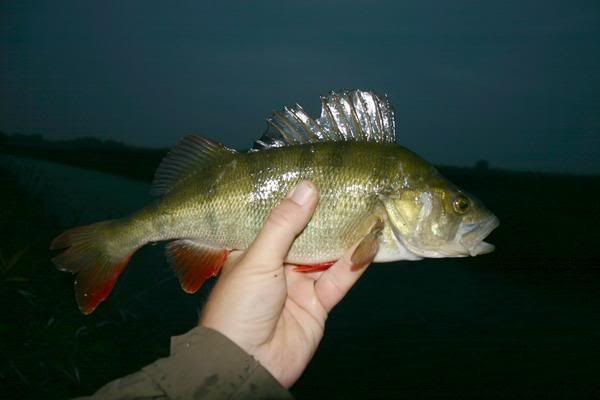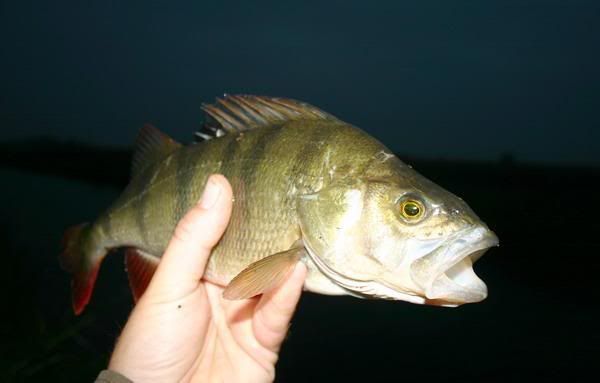 Yellow perch nr. 2

Light was fading and it slowly started to rain so we decided to call it a day.
This was the first time we fished that particular river so late in the season and it was good that it all worked out as it did.
Next time we would know where to start fishing and off course I will not leave the net in the car anymore.