Today I finally had a chance again to catch my first fish for 2010.
We have had cold weather here continuously since the middle of December making fishing almost impossible due to snow and ice.
The weather forecast was not something to be happy about since extensive rain and an upcoming storm where announced.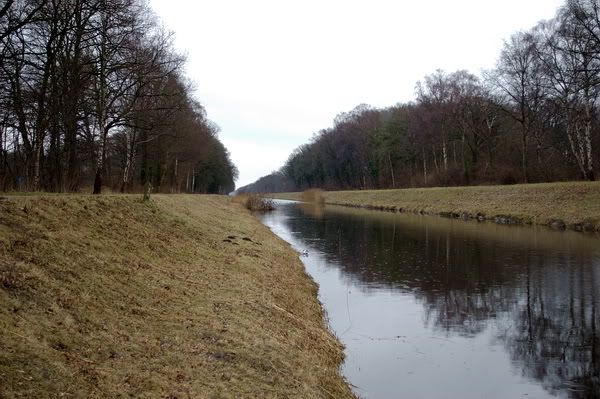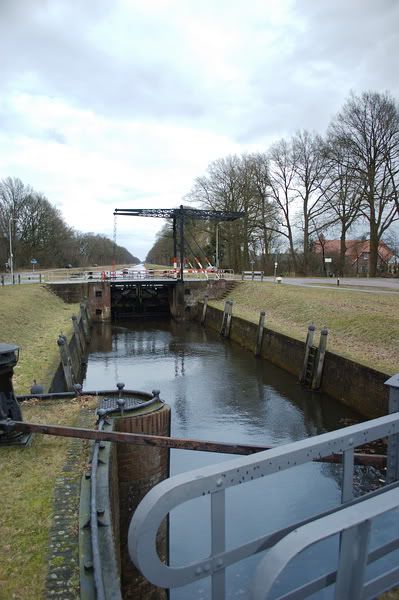 Canal

The location for this day was a canal that had a slight flow due to several small streams that flowed in to it.
The Canal was for the most part ice free although large sections where still covered with hard water.
I noticed that the water was unusually dirty at the section of the Canal I fished.
It started to pour and it did not stop for quite a while.
When I had no hits at all I decided to move eastwards in search of fish and cleaner water.
In the end I found a point where a small stream dumped clean water into the canal.
Confidence came back because these conditions where normal for this particular water.

This canal was used for shipping way back when but was now more or less a derelict body of water. Some of the locks and bridges where still in place but many where also replaced by big culverts. Those sections where interesting because baitfish and thus predators would usually be concentrated there.
At such a culvert my EP streamer was intercepted and my first fish of the year was a fact, it
Was a little pike.