Today I fished in the Port of Rotterdam with our flyfishingclub.
The goal was to fish for shad in one of the major waterways of the port.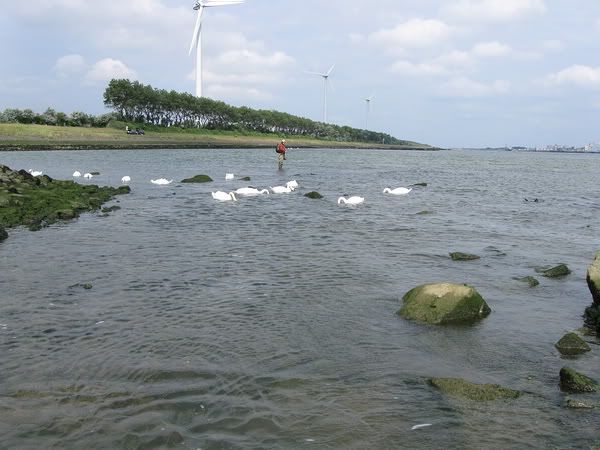 Main channel "Nieuwe waterweg"

Members from the local flyfishngclub provided us with all neccesary info to make this a succsesfull day.
They outfished us big time but luckily almost everybody caught a shad.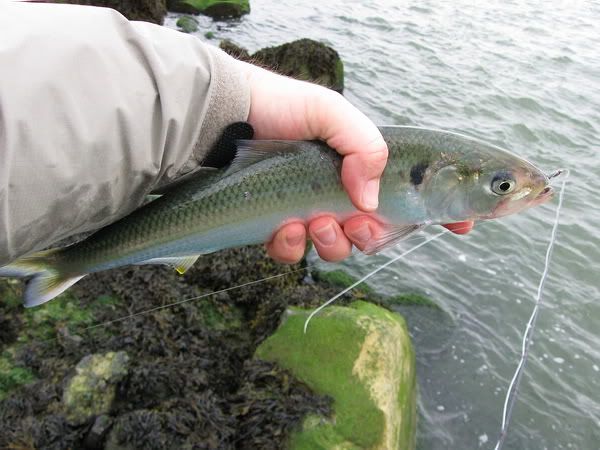 The only fish of the day but my best shad (Alosa fallax) till date.

The shad where very active during the period untill high tide, then the rain came and all action died down.
The weather guys had once again fooled us with their report, the hard wind made it difficult to get some distance with my 7-weight.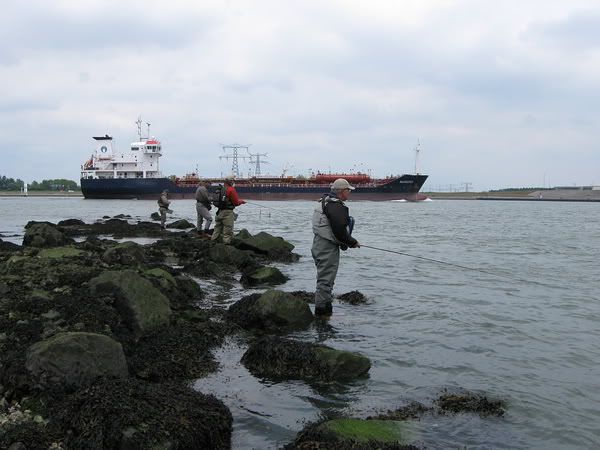 Heavy shipping traffic, we had to watch of for the wakes since they could flush you off the dams.

Despite the less than ideal circumstances I did manage one good shad and missed one strike.
The locals where catching one after another, our best was 6 shad for one guy.
A date for a rematch has been set, next time the 8-weight and a fast sinking line will hopefully make some difference.