At the end of the month the pike season ends here so today we decided to fish
a last time for Pike at the pond of the local University.
We arrived at the ponds in the afternoon and met a few fellow fishermen who told
us of lots of pike activity and catches in the morning hours.

Although spring like weather and temperatures where forecast for this Sunday it remained cold and grey.
The pike did not show themselves as they had done on earlier visits.
When I fished a quiet corner of the pond I suddenly noticed frantic baitfish moving away
from the general direction of my streamer, surely a pike was on the prowl.
When I probed the corner for a second time the streamer was promptly intercepted by the pike.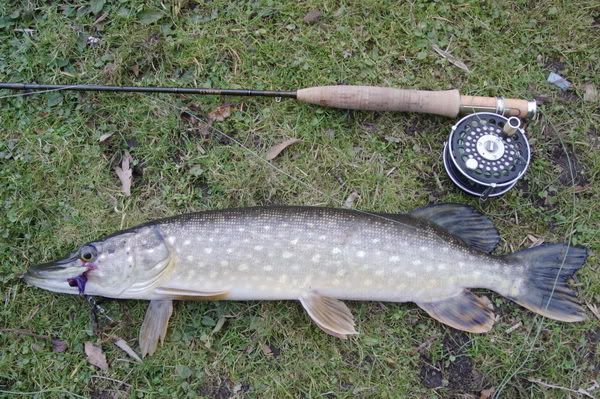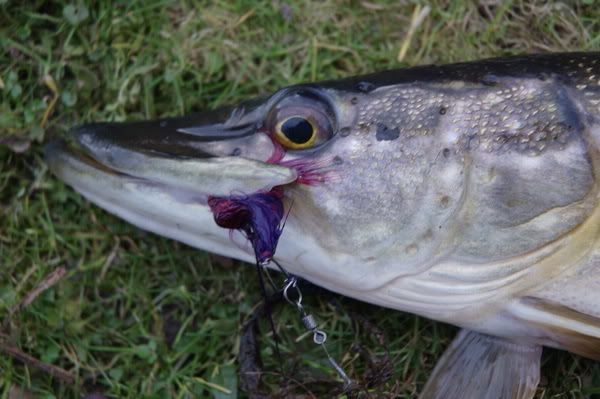 Pike nr. 1

I was hoping that in the afternoon the pike activity would pick up but several hours
of fishing remained fruitless.
The campus of the University was dotted with ponds so after a while I walked over to
a long shallow pond where I had spotted pike on an earlier trip.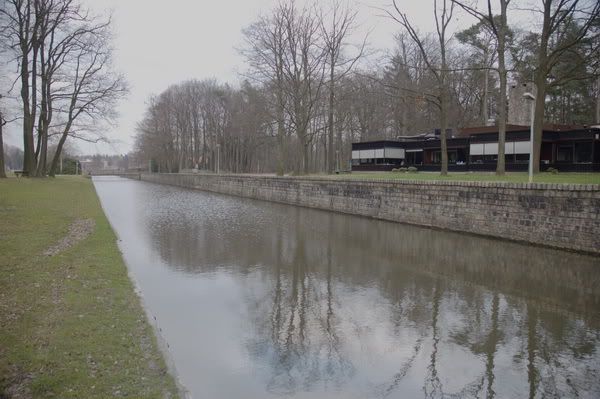 Pond at the campus.

At the end of the pond there was a lot of activity from baitfish so I was pretty sure
that the one or other pike would lay in ambush there.
My first strikes turned out to be debris from the bottom but after a while a pike hit
The streamer instantly and put up a good fight.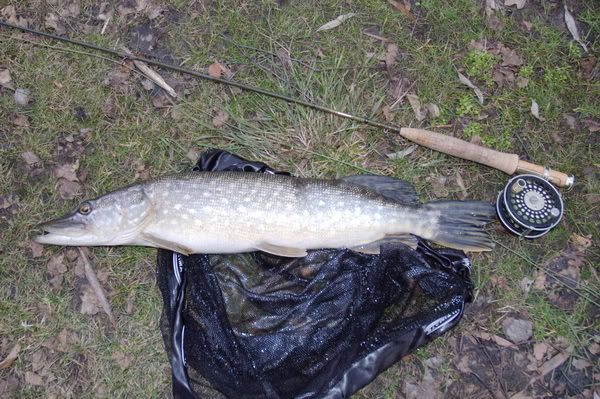 Pike nr. 2

I was almost on my way to the first pond when I spotted jumping baitfish at a spot
I had just fished. I could see the broad back from the pike coming out of the water as it chased the fleeing baitfish.
Thinking it would be easy to catch that pike I doubled back and waited for an attack.
Unfortunately nothing happened and after dozens of casts I decided to go back to the first pond.
At sunset the sky cleared and the temperature dropped quickly.
Pike where nowhere to be seen, we left when it became dark.
So the pike season is over for the time being, now we are waiting for the opening of the
trout season.