A couple of days ago I somebody from my flyfishingclub asked for volunteers for a trip to the coast.
Goal of the mission was to try and catch European seabass, mackerel and/or shad.
On the few occasions I had been fishing the coast I had blanked so I opted to go.
It was summer so some fish should be active although I had no high hopes, I guess I was spoiled
to much by fishing Florida in the past.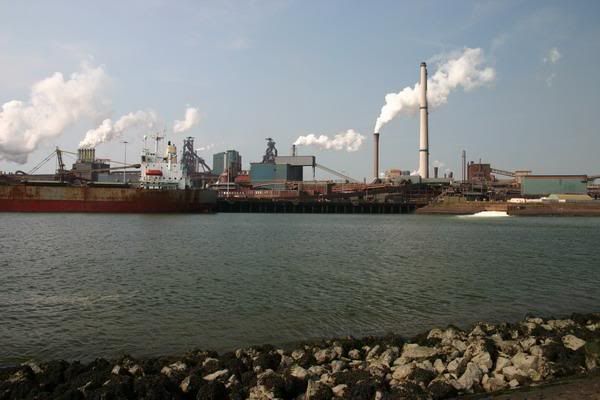 Location nr. 1

Our first stop was the northern side of the sluice and lock complex of the large corus steel mill at Ijmuiden.
The cooling water outflow was a hot spot for seabass, well it was written anyway.
We fished the point for a while but saw no activity in the water except for diving gulls at the cooling water outflow.
Since there was no action in the water and the wind was unfavourable we decided to move.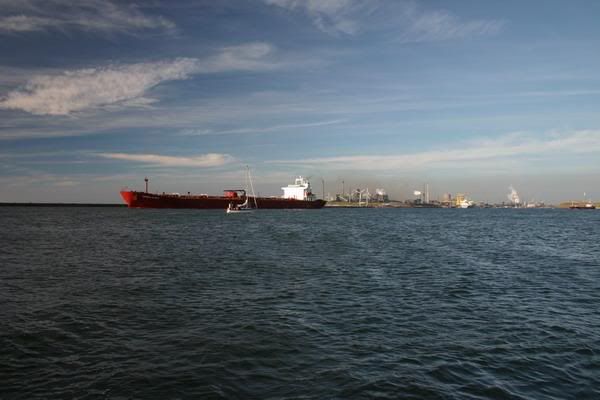 Further south

We moved further south to a spot where my fishingbuddy Niels had caught mackerel and shad a couple of weeks earlier.
When I peaked over the big concrete blocks of the seawall I saw the first signs of life.
Loads of baitfish and the occasional big mullet where moving along the coast.
Niels was the first to get into fish.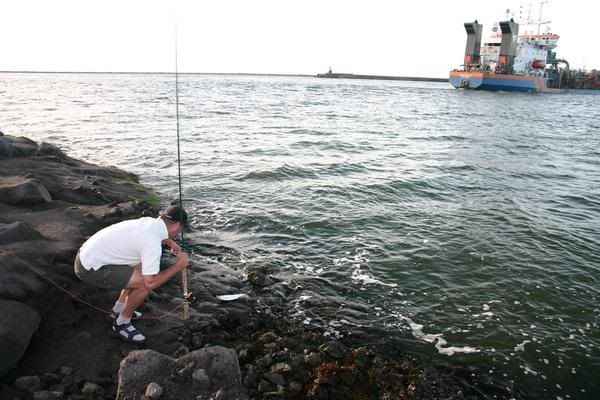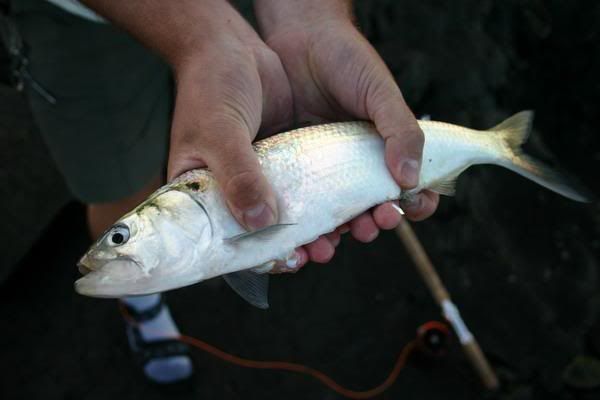 Niels with his shad.

Niels had caught a very nice shad on the fly.
All I had to do was to copy his actions.
After a while I was into my first shad from the north sea, well
my first shad ever.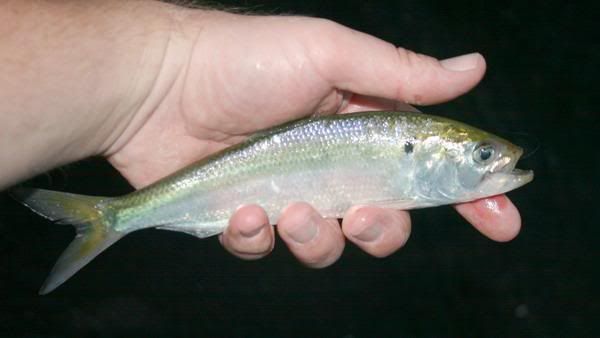 First shad.

The fish was not a monster but at least it was a fish.
We had starting fishing in the late afternoon at the beginning of high tide.
As time progressed we saw diving gulls and hunting fish along the seawall.
We where running all over the place to intercept the hunters and where rewarded with more shad.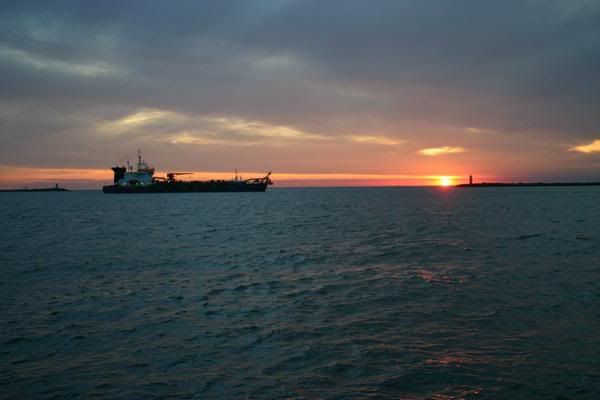 At sunset.

At sunset activity was at a high and I managed to hook my largest shad till date.
The fish was camera shy though because it fell off the hook just before I could grab it.
We had a great time but unfortunately did not run into the seabass and mackerels, maybe next time.