The last fishing day was upon us, after an early breakfast it
was time to check out.
The hotel manager was a funny guy, he asked us why we wanted
to check out.
My friend stated "we are out of money", he replied "I don't believe you".

It was not true that we where out of money but this trip was a
Whole lot more expensive than our regular trips.
But then again it was worth it every dime as the fishing was
fantastic.

The journey home would be a long one, at least 8 hours driving
time where ahead of us.
Fishing time would be limited.
By planning lunch in Hammelburg on the way back home we could
Maximize our fishing time.

It was easy to decide where we would fish on this last day, the
same spot as the day before.
As usual I was in no time in my wading gear and while my friend
was still busy getting geared up I was already fishing.
It almost looked like all fish had gone, maybe it was just that I
had arrived on another part of the day and fish would show
themselves later.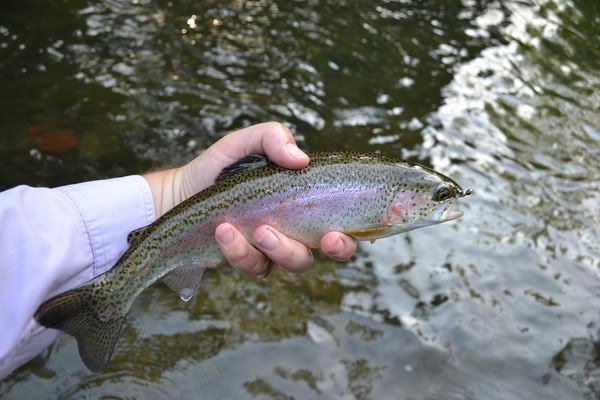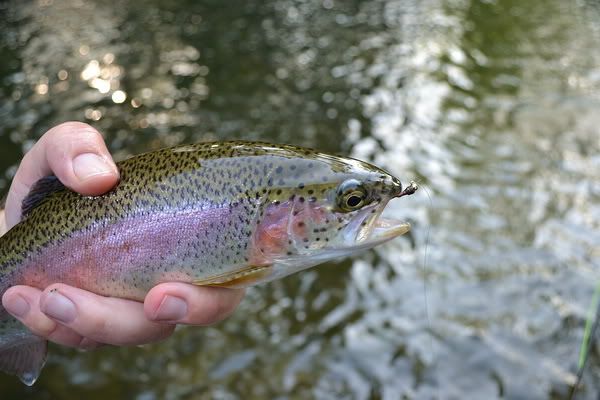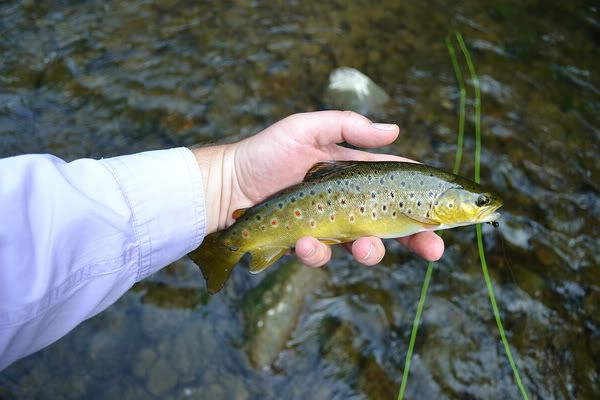 The fishing turned out to be pretty tough, not at all like the day before.
I had caught a few fish though so it was time to explore the river downstream, a
New spot for me.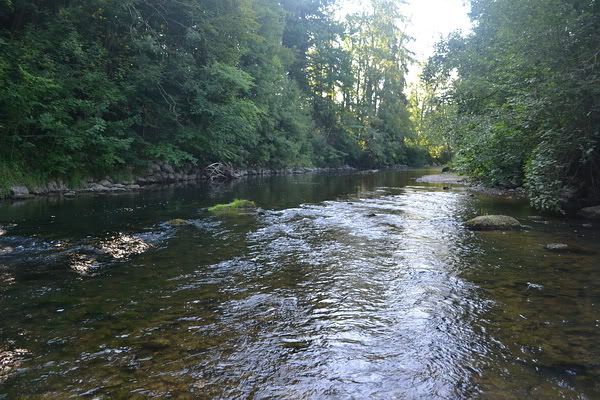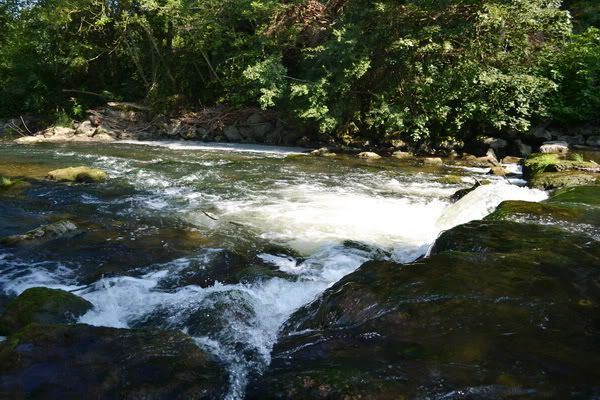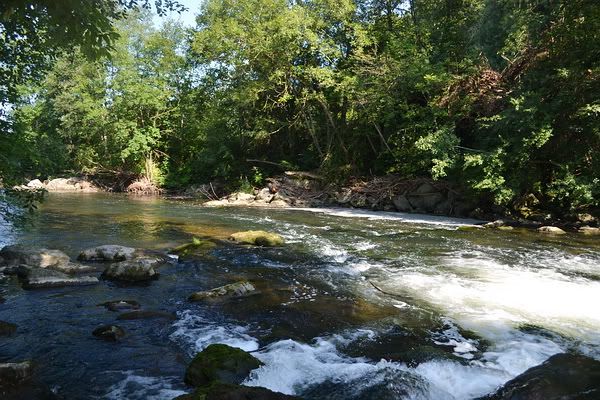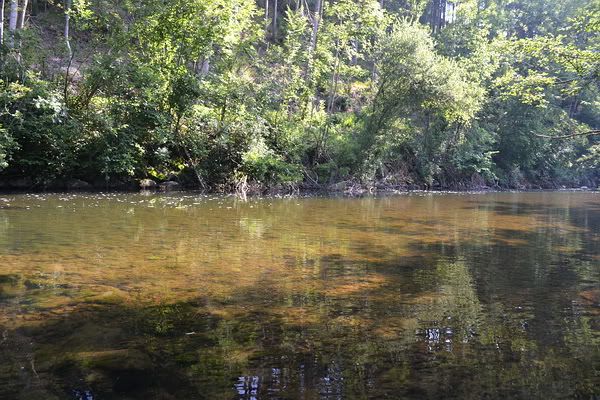 It looked like there where only very few fish located downstream.
My friend had concluded pretty fast that the upstream section near the outflow of
The hydroelectric plant was different on this day, he had not caught a single fish.
We travelled quite a way downstream without ever seeing a rising fish or getting a hit.
When I finally fished a deep bend in the river I got a hit.
I saw a decent rainbow trout follow my streamer but the fish would not take the fly.

At the pool below the deep bend I did get into fish, directly.
I saw two fish shooting away, one was attached to the streamer I fished.
The fish was heavy as it almost doubled my little 7' #4 rod.
Since I was fishing with a barbless hook I was not sure if I would stay connected
With the fish.
I had no clue what I had hooked, I could only spot a golden colour and assumed
That it either had to be a carp or a barbel.
To my big surprise it turned out to be a big brown trout.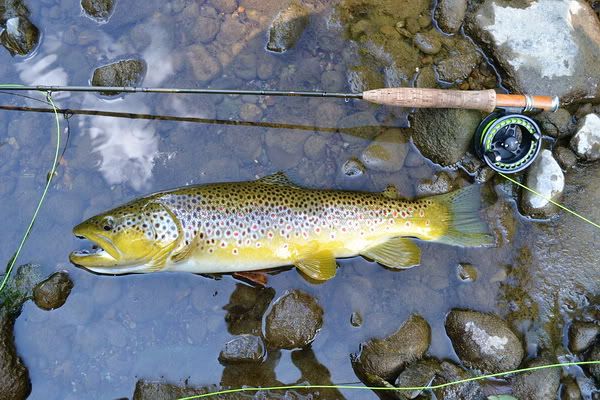 I landed the fish and when I took a look I knew it was a personal best.
This was not something I had expected on this last fishing day.
I walked to a big rock in de middle of the river and just sat there pondering
that I had arrived in fishing Valhalla …

It took a while before I got of my cloud and started fishing again.
The pool also housed a few rainbow trout and some ended at the end of my line.
As I wanted to move further downstream I noticed another fisherman.
I could not move down so I picked my rock again and waited until my friend
Arrived.
He had gotten some fish also so time was not wasted.
As the other fisherman moved away I told my friend to fish the last deep pools.
I would just take in the surroundings for a while.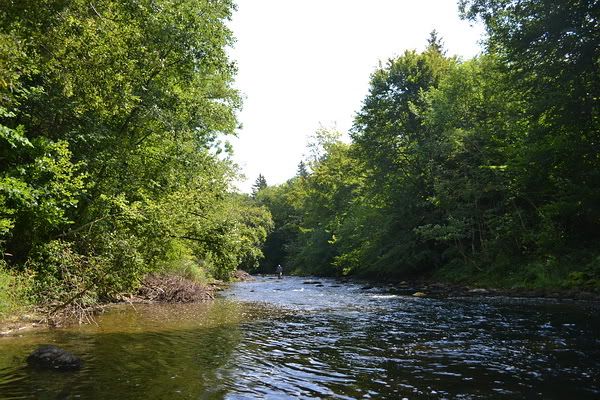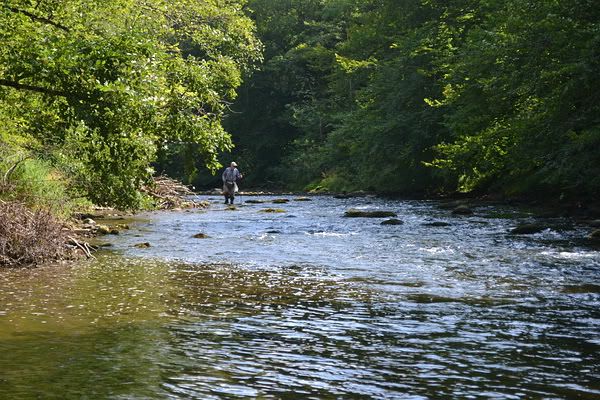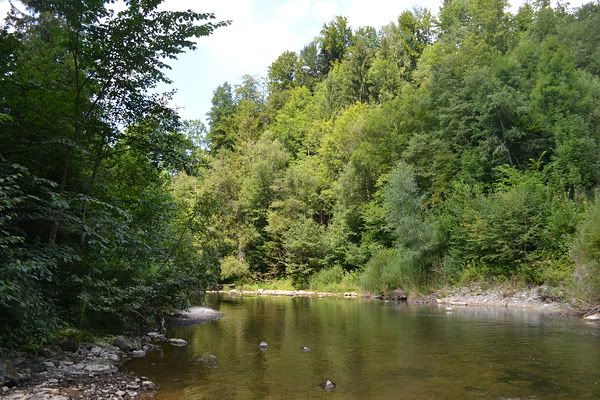 Time flew by and before we knew it we had to head back to our car.
I arrived first at the pool where we had started the day.
My friend was still busy fishing some sections of the river downstream.
I noticed that all the fish had returned to the pool or at least they where
Visible now.
This just called for a few lasts casts so I hauled in three rainbows before
I headed to the bridge where we got out and in of the water.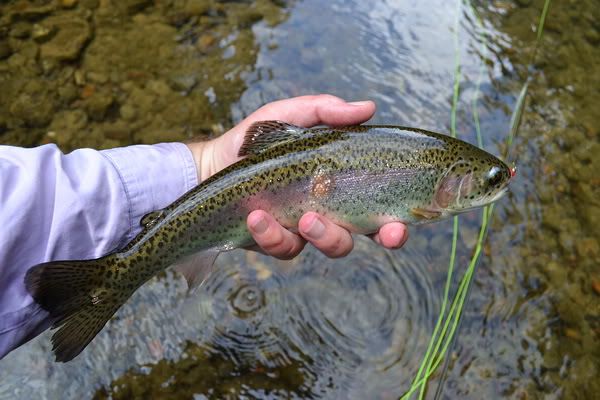 At the bridge I wondered if the big chub would be anywhere around but I
Only spotted a lonely bream cruising the slow moving water.
That bream would surely be pike fodder one of these days.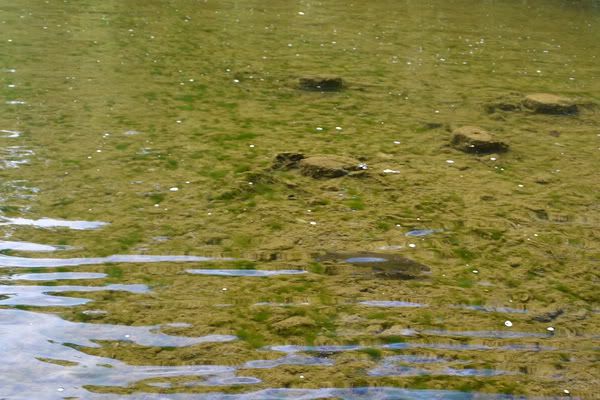 En route to the Autobahn we had to make a picture stop as we did not get to
See the Alps everyday.




The home journey was tedious as we left on a normal working day with lots of
returning holiday traffic and truckers on the road.
All the work crews on the road did not help either.
Due to all the obstacles on the road we arrived at our planned stop in Hammelburg
Bavaria later as planned.
That was not a problem however as we arrived on time for dinner at our Italian restaurant.
The temperature had lowered to a pleasant level while the last sunlight lit up
The valley of the Fränkische Saale.
Dinner was as expected very good at this restaurant.
We could not have wished for a better ending of this perfect five day fishing trip.