October 7th.
As usual the wind was blowing full force on the beach making flyfishing not an option.
I did try to fish the rocks but after a while I figured I could better try the breachway and pond.
I waded out far into the pond and fished the channel with a pink snakefly.
As the wind was also blowing across the pond I switch to a sinking line to make at least a decent
length cast into the wind.
When I reached the first channel mark I got a hit on the fly and could land my first Striper of the day.
At outgoing tide I got bite after bite, from all these takes I could land seven Stripers.
At incoming tide the whole action was over, it was sunset already so I called it a day.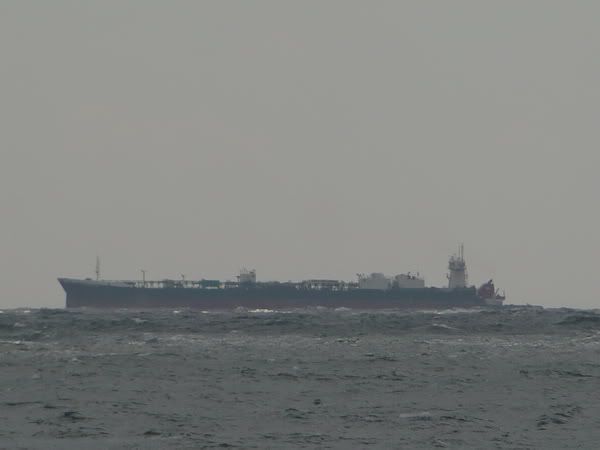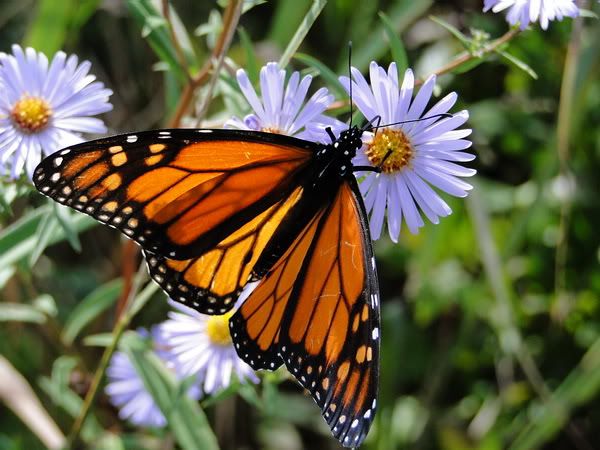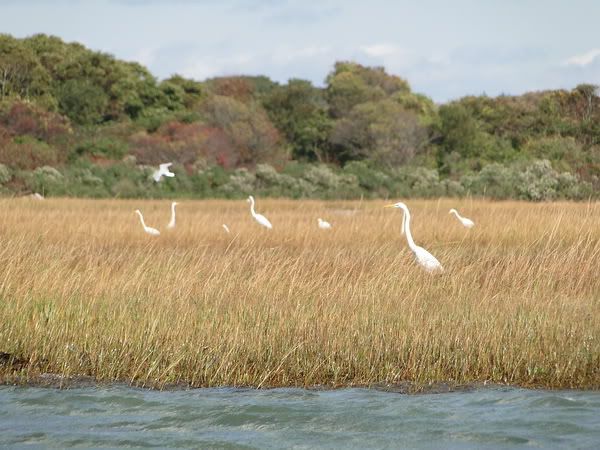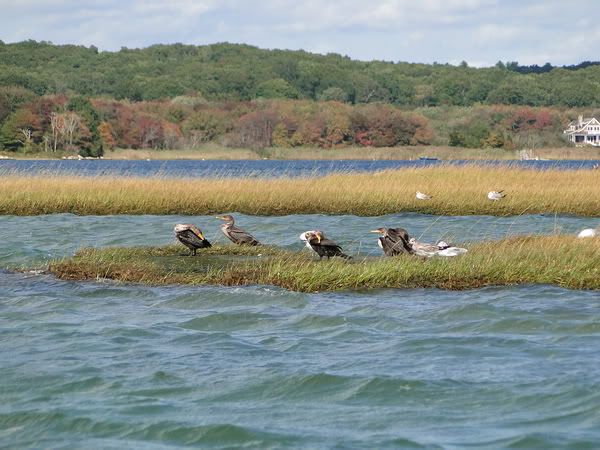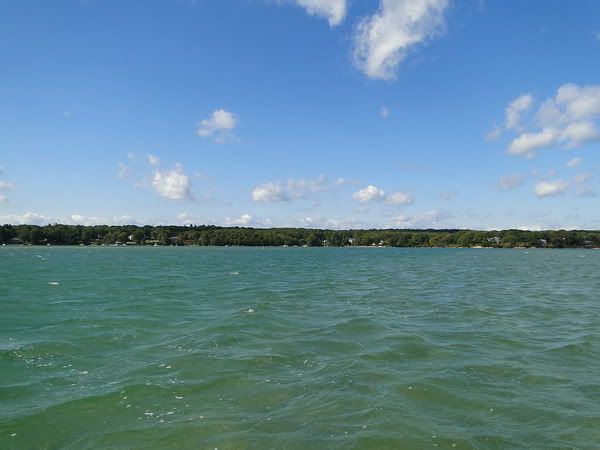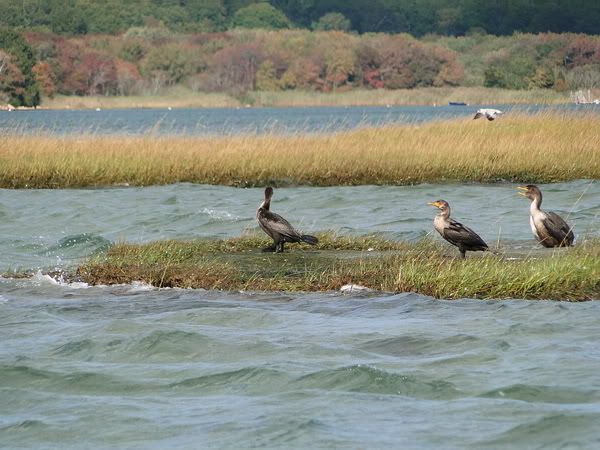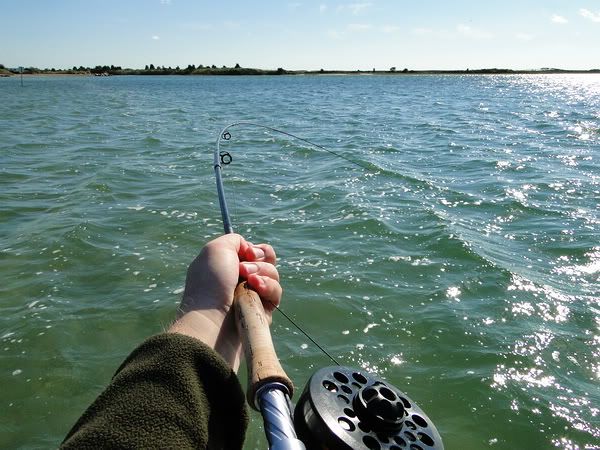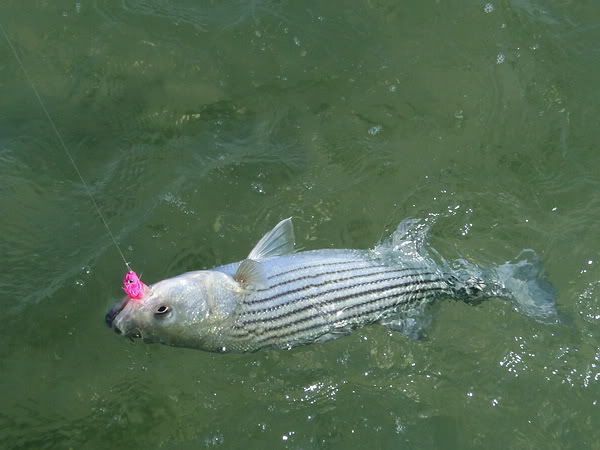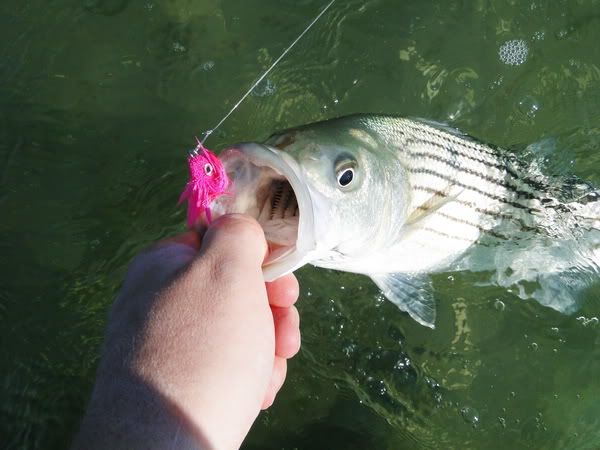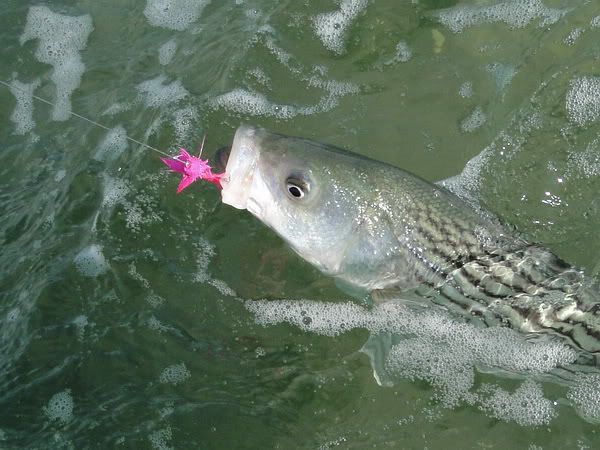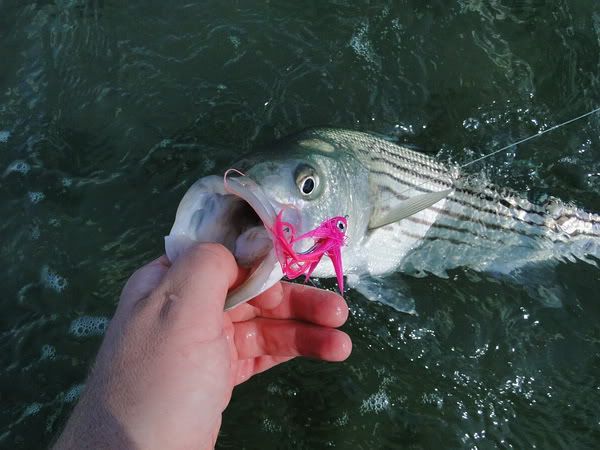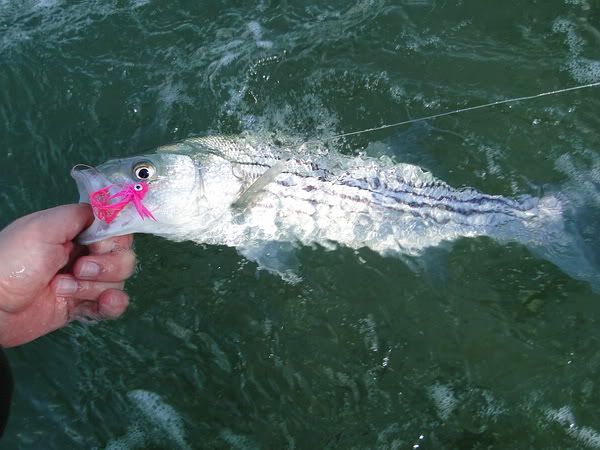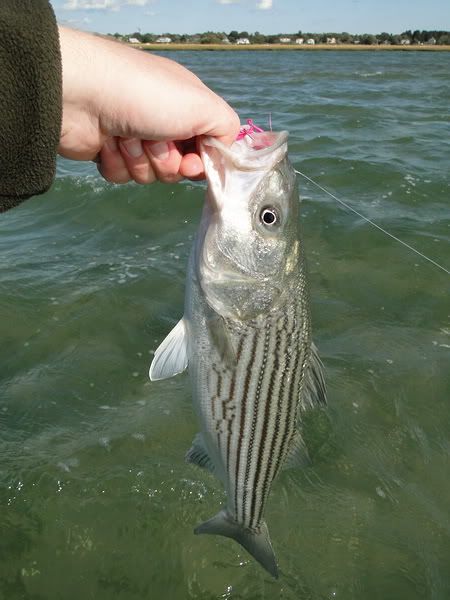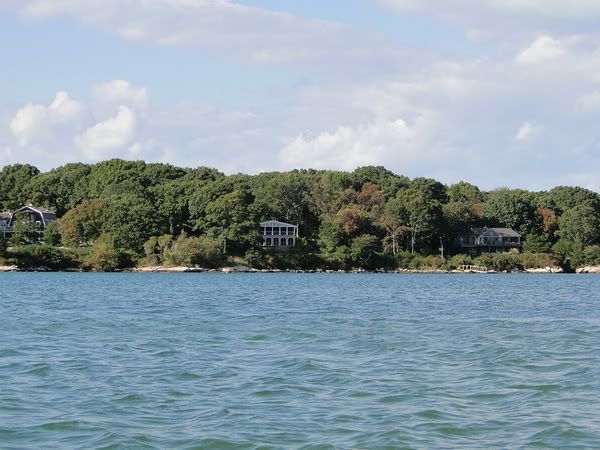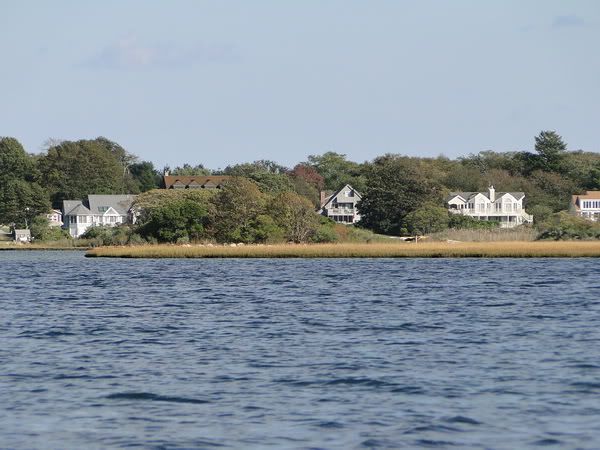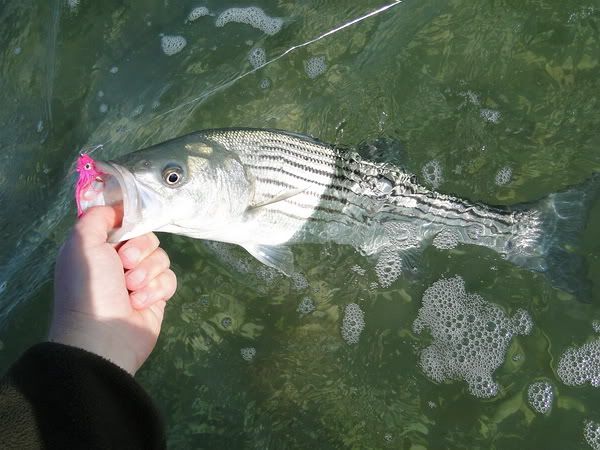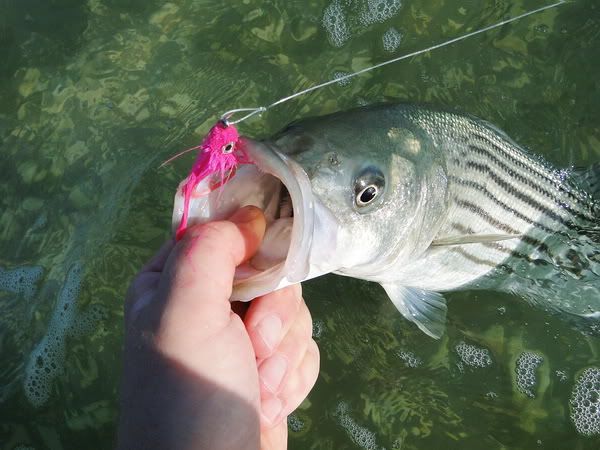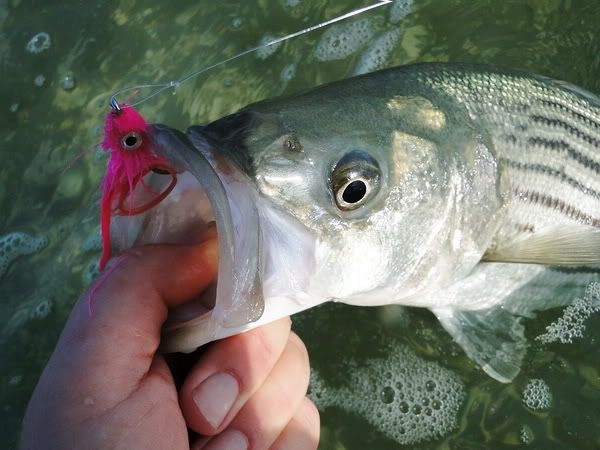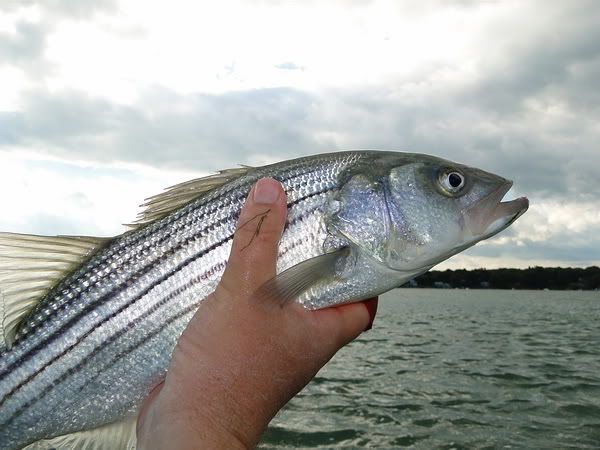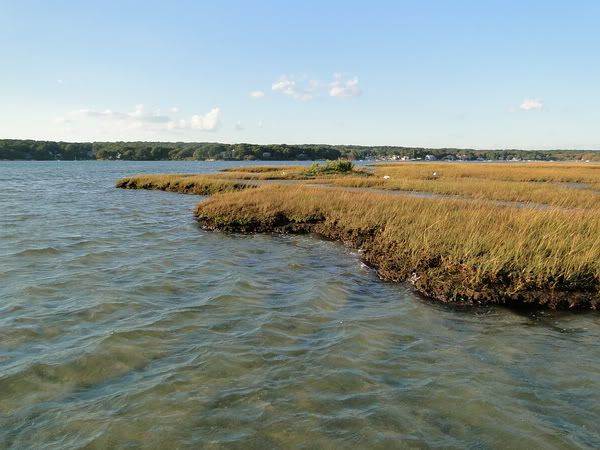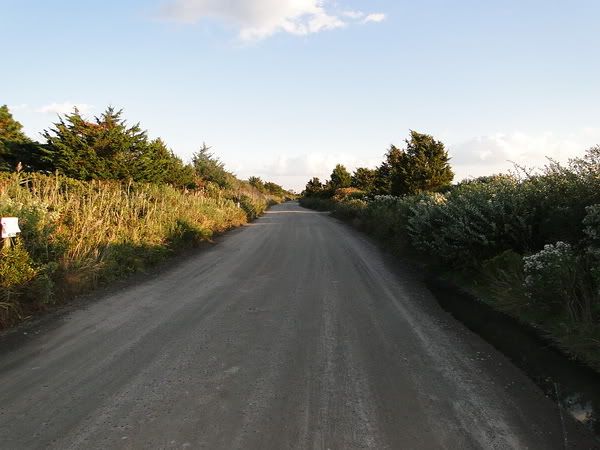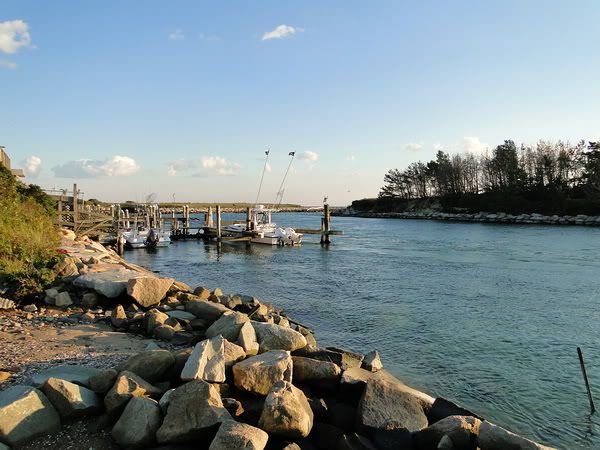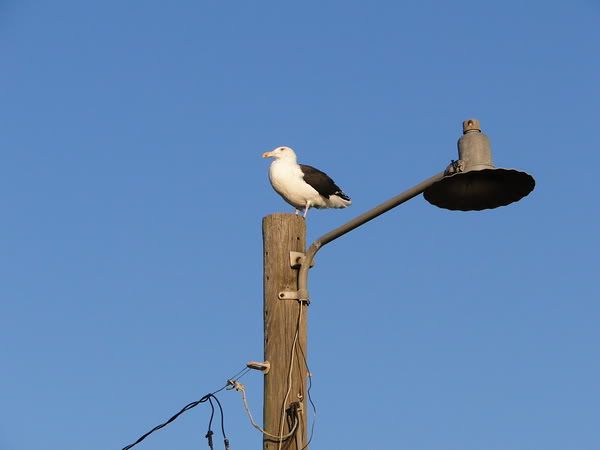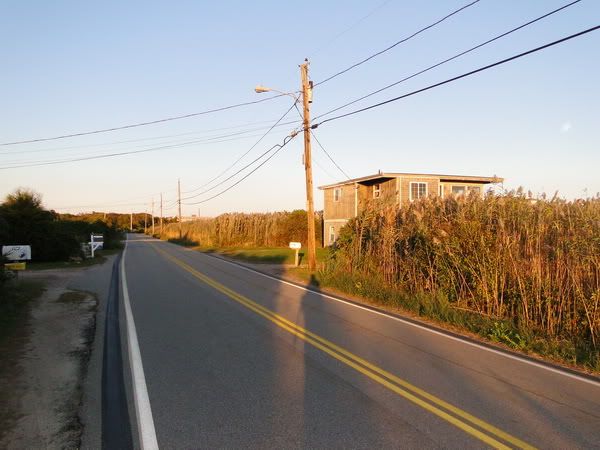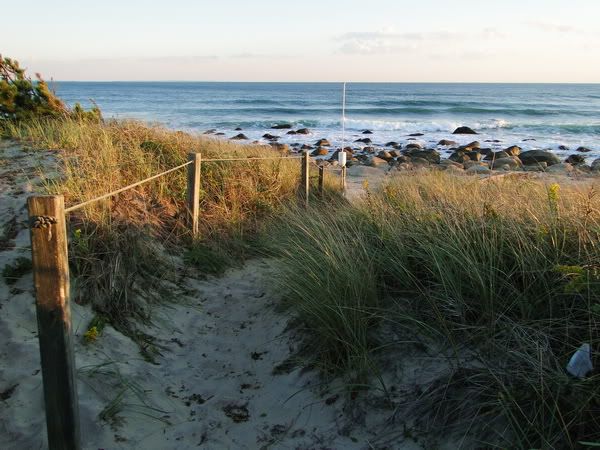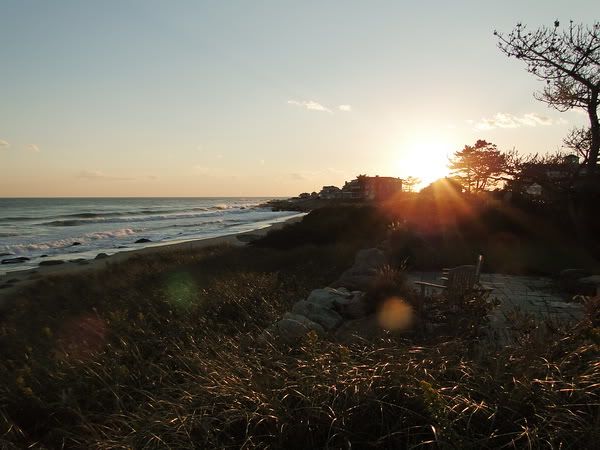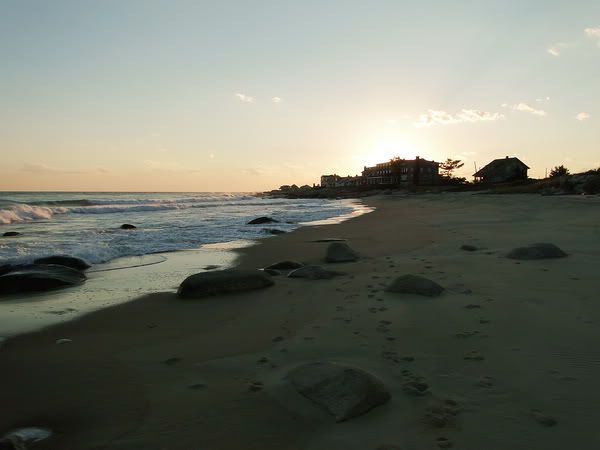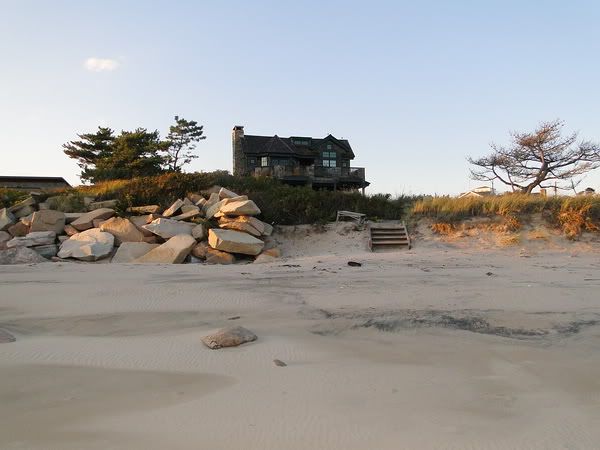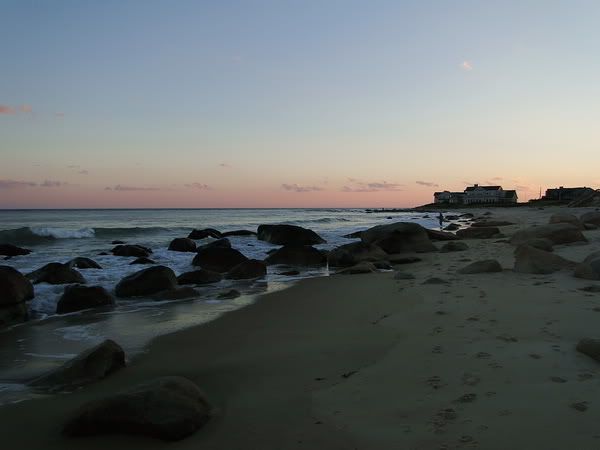 Oktober 8th.

On this morning the sky was cloudless and the sun was shining bright.
To bad there where no baitfish on the beach or gulls working fish.
I crawled through the boulder field and caught a small Striper, at least no skunk today.

The beach was dead so I headed to the saltwater pond where I talked to two local flyfisherman.
I wanted to know how they regarded the season and the answer was as expected "slow".

I explored the pond this time to the full extent en reached the far corner where the mix of sand
and broken shells changed into a bottom with clumps of seaweed.
I had expected fish in the far corner but it stayed quiet, when I headed back the local flyfishers
had already left for greener pastures.

On the way back I fished the channel again with the sinking line and the pink snakefly.
Halfway to shore I got a hit from something, it sure was no Striper.
That something turned out to be a Needlefish, pretty amazing.
Even more curious was the way I had caught that Needlefish since its beak was to small to grab the large hook of the snakefly.
The Needlefish had actually chased the snakefly and got entangled in the leader with its many sharp teeth.

Besides the Needlefish no life signs where seen in the pond.
When I turned on to the beach I got sandblasted, still strong wind.
From fellow anglers I learned that gulls had been working bait for a time but that was well offshore.